Almost half of all electric cars imported by Brazil this year come from China, according to newly released official data.
China was the source of 47.1% of all electric cars imported by Brazil from January to August: a total of 3.367 vehicles purchased from the Asian country in the period, totalling USD 59.73 million.
In total, Brazilians purchased 7,152 cars with exclusively electric engine this year, according to the MDIC (Ministry of Development, Industry, Trade and Services). All in all, the amounts reached $207.85 million.
China´s BYD to Build USD 624 million Factory in Brazil, First Outside China
Cars with internal combustion engines continue to dominate the Brazilian market in 2023, accounting for 75.1% of the total. Electric cars are well behind, with 4.75%.
Brazil does not yet produce electric cars, and it began importing vehicles of this type in 2017. The record was set in 2019, with 27.024 cars imported.
The Chinese were responsible for the sale of 16,879 cars (62.46%) with exclusively electric motor to Brazil.
Great Wall Motor´s investment in Brazil to generate over 2.700 jobs
Electric trucks and buses are already produced in Brazil, according to Anfavea (National Association of Automobile Vehicle Manufacturers).
It is expected that the country will also start manufacturing cars in the coming years, after Chinese automaker BYD announced the installation of 3 industrial plants in Camaçari, in the Salvador metropolitan region (BA).
Other articles
Brazil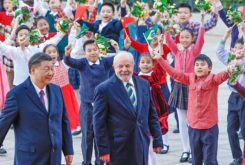 26 September 2023
China To Deepen Practical Cooperation With Brazil in All Areas
Brazil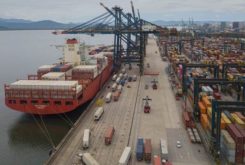 19 September 2023
China Fuels Record Brazilian Agricultural Exports