China's shipping classification giant, China Classification Society (CCS), has opened an office in Lison in a bid to boost its business in Europe and expand its services to customers across the world.
Zhao Bentang, China's Ambassador to Portugal, said that the office will promote bilateral economic relations and further deepen the "Blue Partnership" and comprehensive strategic ties between the two countries.
The diplomat said he expected the new office to provide better and more convenient technical support, services and facilities for the local community and the locally registered ships.
Portugal´s Madeira region and China seek to boost future investments
Bentang said that the exchanges and cooperation will contribute to the safety of marine transportation and to the protection of the marine environment locally and globally.
Jose Maria Costa, Portugal's secretary of state for maritime affairs (pictured above), said that the opening of the office reflects the development of bilateral economic relations and caters to the growing demands of the maritime community.
Founded in 1956, the CCS's carrier fleet accounts for 185 million gross tonnes and has more than 120 offices around the world.
Paulo Jorge Nascimento to be appointed Portuguese ambassador in China 
Wang Baochun, general manager of the CCS's Athens bureau, said that the Lisbon office will conduct more in-depth and extensive exchanges with the local maritime organizations and enterprises.
He also pledged to provide high-quality and efficient technical and inspection services to all the company's clients.
Other articles
Angola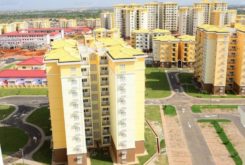 06 February 2023
CITIC rejects widespread construction defects in Angolan Kilamba Kiaxi housing project
China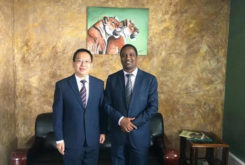 06 February 2023
China supports refurbishment of Guinea-Bissau parliament building