The Autonomous Region of Madeira (RAAM), in Portugal, is seeking to boost future investments and trade with China, and a business mission is being set for next year.
Chinese ambassador to Portugal, Zhao Bentang, visited Madeira this week, meeting with the chief executive of RAAM, Miguel Albuquerque, the president of Invest Madeira, Filipa Ferreira, among other local authorities.
The visit of the Chinese delegation was organized by Invest Madeira and PORCHAM, which is a formal platform for the promotion of networking and sharing of resources by Portuguese-Chinese companies, professionals and entrepreneurs.
Government of Madeira (Portugal) wants Macau as trading platform for Asia
In the island, Zhao also visited technological and fisheries companies and fish processing companies and participated in a roundtable "From Madeira to Greater Bay, Strategic Convergences in the Cooperation of Industries of the Future", chaired by the Director of Invest Madeira.
The roundtable (pictured above) was also attended by the President of the Regional Council for Asia and Oceania of the Permanent Council of Portuguese Communities, Rita Botelho dos Santos, PORCHAM VP, Vitório Cardoso, and online by the Ambassador of Portugal in Beijing, José Augusto Duarte, the Director of AICEP in Macau and Hong Kong, Carolina Lousinha, the Director of AICEP in Guangzhou, Mário Ferreira.
Also in attendance were the President of the Lusitano Club of Hong Kong, Patrick do Rozario, and the Director of Long Victory International Holdings Limited, Sean da Cruz, as well as local companies.
The round table aimed to facilitate investment partnerships, namely for Madeira companies interested in growing to the Chinese market and those wishing to attract Chinese investment to Madeira.
The President of the Regional Government, Miguel Albuquerque, received Ambassador Zhao. At the meeting, "topics of common interest and perspectives of cooperation between China and Madeira were discussed", according to a statement by RAAM.
Other articles
Brazil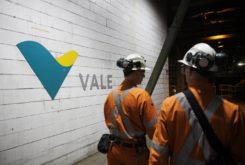 09 December 2022
Brazil mining giant Vale expecting pick up of Chinese demand
China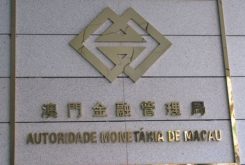 08 December 2022
Macau approves launch of second exchange for small Chinese companies