The Government of the Autonomous Region of Madeira, in Portugal, wants to turn Macau into its trading platform for Asia.
Filipa Ferreira, head of Madeira´s governmental agency for investment and trade promotion authored an article in the local press underlining that, for the Atlantic islands, "the gigantic size of the Asian market is very important not only for the distribution of regional products, but also for helping companies to gain scale".
Moreover, she added, "at the level of Madeiran companies, there are some successful cases in exporting, namely alcoholic beverages to China, because of the prospecting work of these companies and the support of the Regional Government in participating in thematic fairs and in the dissemination of regional products".
In the article "Macau: the gateway to the East", Ferreira says that diversifying markets for Madeira increases potential growth, limited by the size of the regional and Portuguese market, and also allows to better manage "fluctuations in demand".
Filipa Ferreira took office in Invest Madeira in 2018 and one of her first missions was to prepare the cooperation agreement between the Regional Government of Madeira and China-Europe International Business Association from Macau, chaired by Derio Kong Vai Chan.
By then, this investment and trade promotion agency was under the Vice-President of the Government, Pedro Calado, who since October 2021 was elected Mayor of Funchal (pictured above), the capital city of the Autonomous Region. The new Secretary for Economy, Rui Barreto, now has Invest Madeira under his coordination.
Lisbon and coastal Portugal adapt to changes to Golden Visa scheme
Ferreira recalls Macau´s past  under Portuguese Administration and the peaceful transfer of administration to the People's Republic of China, thanks to the good relations between the two countries. Under the Chinese government's principles of "one country, two systems", Macau has a "high degree of autonomy, limited only in terms of its foreign relations and defense", she adds.
The Portuguese influence and cultural and affective ties maintained with Macau are "a determining factor for Portuguese companies to use this territory not only as a gateway to mainland China, but also as a platform to access other markets in the East", Ferreira says.
"These historical and cultural ties are extremely important to facilitate the access of Portuguese companies to this immense market, creating a huge advantage for commercial growth between companies from both countries" and make Macau "a facilitating point between Portuguese and Chinese companies", also "used by Chinese companies to access the different Portuguese-speaking countries."
Other articles
Angola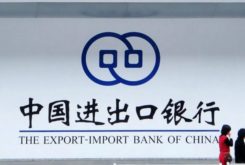 28 June 2022
Angola's debt to China drops to USD 21.4 billion
Brazil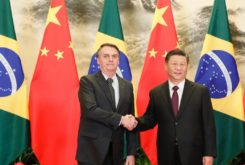 28 June 2022
Brazilian president praises China at BRICS summit