China is launching a new intermodal service connecting the country with Africa via Europe, the first-ever connection of this kind.
The rail part of the service will run between Chengdu, in southwest China, with Hamburg, in Germany, via the China-Europe Railway Express. From there, goods are shipped to Casablanca, in Morocco, by sea.
The inaugural train left Chengdu on Saturday, 15 October, and the total transit time should revolve around 35 days. The service should benefit mainly the Chinese textile industry, especially in the west of the country.
New Rail Transport Service Connecting China and Portugal Launched
Morocco joined the Belt and Road Initiative (BRI) in 2017 and upgraded the term of the relationship at the beginning of 2022. In August, in addition, Morocco adhered to the One-China policy, which states that China, including Taiwan, is part of one Chinese nation and one Chinese government.
China exports to Morocco mostly textile materials, tea, and broadcasting equipment. On the other hand, Morocco sends China various raw materials, including copper, calcium phosphates, and zinc ore.
China has been heavily investing in Africa since the turn of the century with the launch of the Forum on China-Africa Cooperation (FOAC), which was integrated into the BRI in 2018.
Europe-Bound Freight Trains Passing China's Largest Land Port Rise 60.4 percent
Since 2000, FOCAC members have been meeting every three years, alternating between China and Africa for the meeting locations.
China can provide aid in the forms of debt forgiveness, aid grants, concessional loans, and interest-free loans. In 2021, China claimed it would forgive 23 interest-free loans that had matured at the end of that year for 17 African countries.
Other articles
Angola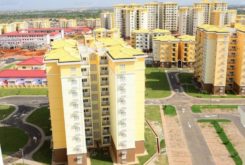 06 February 2023
CITIC rejects widespread construction defects in Angolan Kilamba Kiaxi housing project
China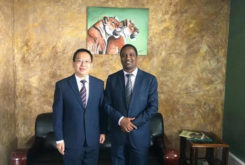 06 February 2023
China supports refurbishment of Guinea-Bissau parliament building