The China-Angola Bilateral Investment Agreement was concluded, as the two countries prepare broadening their engagement across sectors such as energy, mining, manufacturing, agriculture and fisheries.
At the Second Meeting of the Steering Commission for Economic and Trade Cooperation between China and Angola Sunday in Luanda, both countries jointly announced the conclusion of negotiations on the China-Angola Bilateral Investment Agreement and exchanged views on pragmatic cooperation in various areas, including trade, investment, infrastructure, industrial development and human resources, according to a readout.
The meeting was co-chaired by Chinese Minister of Commerce Wang Wentao and the Minister of State for Economic Coordination of Angola Jose de Lima Massano,
Angola Wants Greater Presence of Chinese Oil and Gas Companies
Wang said that under the strategic leadership of the leaders of both countries, economic and trade cooperation between China and Angola has yielded fruitful results.
China is prepared to collaborate in strategizing for the upcoming phase of bilateral economic and trade cooperation, enhancing the scope of trade and investment cooperation, strengthening the achievements in infrastructure partnership, and broadening engagement across sectors such as energy, mining, manufacturing, agriculture and fisheries.
He also highlighted the goal of fostering high-quality development in bilateral economic and trade cooperation and infusing new energy into advancing the strategic partnership between China and Angola.
Angola Calls For More Chinese Investment as New Joint Ventures Are Formed
Massano said that China is a dependable partner for economic and trade cooperation for Angola. The Angolan side is eager to work hand in hand with China to strengthen further pragmatic cooperation in the economy and trade between Angola and China, he added.
Angola welcomes more Chinese companies to invest and establish themselves in Angola, actively participate in Angola's economic diversification process and continuously deepen the China-Angola strategic partnership, Massano said.
The meeting came as the President of Angola Joao Lourenço inspected a dam under construction by Chinese company Sinohydro, which will alleviate water scarcity in the country's southern region upon completion.
Lourenço praised the Chinese company's professionalism and operational efficiency, saying he is satisfied with the progress of the project, according to a statement from Sinohydro.
The Ndue Dam project is located about 170 km from Ondjiva, the capital of Cunene province. Once completed in 2024, the dam will provide water to meet the needs of approximately 55,000 local residents, ensure a water supply for 60,000 heads of livestock and facilitate the annual irrigation of 9,200 hectares of land.
The dam, with a capacity to hold 170 million cubic meters of water, is important for the Southern African country, said Narciso Ambrosio, general director of the National Institute of Water Resources, who visited the construction site with the president on Friday.
Ambrosio said it will adequately cater to the needs of local populations and livestock, and notably enhance the overall quality of life in local communities.
Other articles
Angola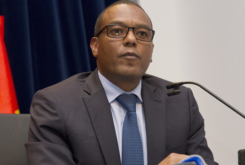 28 September 2023
Angola-China Mutual Investment Protection Agreement Ready for Signature
Angola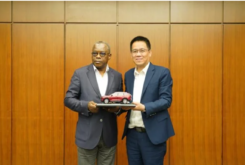 20 September 2023
Chinese Automaker Great Wall Says Angola a 'Key Market'