China and Africa vowed to further enhance cooperation under the Belt and Road Initiative (BRI), with stakeholders pledging financial support to bolster high-quality BRI cooperation.
The African Union (AU) and the Chinese Mission to the AU held a high-level seminar last week in the Ethiopian capital of Addis Ababa, with the participation of senior AU officials, officials from African countries, Chinese government officials, members of the diplomatic community in Ethiopia, high-level representatives of Chinese and African financial institutions and academia, among others.
Fathallah Sijilmassi, director general of the AU Commission, said via video link that "stronger China-Africa cooperation can only be advanced further through the realization of the targets of the Belt and Road Initiative". "It is a good moment", the director general said, "most importantly, to see together how to ensure predictable and sustainable financial support to the China-Africa Belt and Road cooperation".
IMF Warns China's Slowdown Will Hit Angola and Other Sub-Saharan African Countries
"China is one of the biggest partners of Africa, and the continent values its partnership with China", Fathallah Sijilmassi added.
Hu Changchun, head of the Chinese Mission to the AU, said during the third Belt and Road Forum for International Cooperation (BRF) held on Oct. 17-18 in Beijing, China announced eight major steps to support high-quality Belt and Road cooperation. He said China will promote both signature projects as well as small and smart livelihood programs; and supports BRI projects on the basis of market and business operations.
"Over the past ten years, China actively aligns the BRI with the African Union's Agenda 2063 as well as infrastructure development plans and African nations' strategies," he said.
Afreximbank and China Development Bank sign USD 400 million Loan to Support African SMEs
Wu Qijin, chief representative of the Export-Import Bank of China for Africa (pictured above), during the occasion underscored the Bank's strong support for the success of China-Africa Belt and Road cooperation.
Gedion Jalata, the chief executive officer at the Center of Excellence International Consult in Ethiopia, said the BRI offers viable solutions to countries in the African continent and beyond to augment socioeconomic development.
"The BRI offers several key opportunities for the world, especially for African countries that are struggling with infrastructure deficit," Jalata said.
Chinese President Vows to Support Agricultural Modernization in Africa
China has signed BRI cooperation documents with more than 150 countries and over 30 international organizations. It has established more than 3,000 cooperation projects and galvanized nearly 1 trillion U.S. dollars of investment, creating an array of national landmarks, livelihood projects, and milestones of cooperation.
According to the World Bank, by 2030, BRI transport infrastructure, if fully implemented, is expected to increase global real income by 0.7 percent to 2.9 percent, lifting 7.6 million people from extreme poverty and 32 million people from moderate poverty.
Addressing the high-level seminar, representatives of the African Export-Import Bank, China Export and Credit Insurance Corporation, Bank of China, as well as Standard Bank, pledge their continued support to bolster China-Africa cooperation in general and the China-Africa Belt and Road cooperation in particular
Other articles
Angola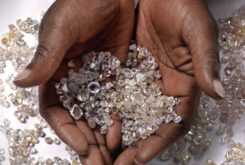 29 November 2023
Angola's Launches its Largest Diamond Mining Project
Angola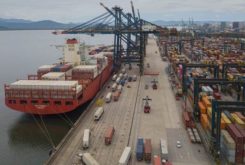 28 November 2023
Sino-Lusophone Trade Dips Again in First Ten Months of 2023