China Development Bank (CDB) signed a development-focused agreement to provide the African Export-Import Bank (Afreximbank) with a USD 400 million term loan facility to support the financing of small and medium-sized enterprises (SMEs) across Africa.
The agreement, signed by Tan Jiong, President of CDB, and Benedict Oramah, President and Chairman of the Board of Directors of Afreximbank, at the Afreximbank Headquarters in Cairo, provides for Afreximbank to deploy the facility to support African SMEs involved in extra- and intra-African trade and those engaged in the productive sectors in Afreximbank Member States.
According to the agreement, the facility, which has a seven-year tenor, will be deployed either directly to eligible African SMEs that meet Afreximbank's requirements or indirectly through local financial intermediaries.
Chinese President Vows to Support Agricultural Modernization in Africa
Speaking after the signing, Oramah pointed out that African SMEs continue to struggle to access adequate and affordable financing for growing their businesses and said that the CDB facility would help increase the level of financing available to them.
He added that since Afreximbank was receiving the facility as medium to long-term funding at relatively affordable pricing, the Bank would transfer the financial advantage in pricing and tenor to the end beneficiaries.
"This facility further strengthens the strategic partnership we have developed with the China Development Bank over the last six years, which has seen CDB make three previous interventions in support of our work at Afreximbank," continued President Oramah.
China-Africa trade surges to a record USD 282 billion in 2022
"It will also enable our two institutions achieve our respective mandates and developmental outcomes, which include job creation, increased economic activity and increased extra-African trade with China", the Afreximbank president said.
Established in 1994, the China Development Bank is a state-funded and state-owned development finance institution. As an independent legal entity directly overseen by the State Council, it is dedicated to supporting China's economic development in key industries and under-developed sectors.
Afreximbank is a Pan-African multilateral financial institution mandated to finance and promote intra-and extra-African trade. A stalwart supporter of the African Continental Free Trade Agreement (AfCFTA), Afreximbank has launched a Pan-African Payment and Settlement System (PAPSS) that was adopted by the African Union (AU) as the payment and settlement platform to underpin the implementation of the AfCFTA.
Other articles
Angola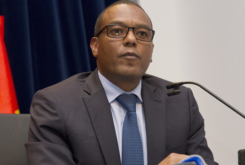 28 September 2023
Angola-China Mutual Investment Protection Agreement Ready for Signature
Angola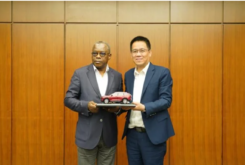 20 September 2023
Chinese Automaker Great Wall Says Angola a 'Key Market'