China Agricultural University (CAU) is developing partnerships with the University of Brasília (UnB, in Portuguese) and the Landless Workers' Movement (MST, in Portuguese) in the areas of bioinputs and agricultural machinery for family agriculture.
At the beginning of November, UNB Dean Márcia Abrahão traveled to China with an MST delegation to continue building the Brazil-China Center for Research, Development and Promotion of Technology for Family Agriculture.
The binational center has three axes: besides academic activities, the exchange of students will include life experiences in Brazilian rural communities such as quilombola territories and MST settlements, testing agricultural machinery for peasants, and research on bioinputs for agriculture, according to Brasil de Fato.
China´s Citic Group Keen on Investing in Brazilian Agriculture
Abrahão, who is also the president of the National Association of Directors of Federal Higher Education Institutions (Andifes, in Portuguese), says that one of the research projects already being developed in a partnership between the institutions focuses on fertilizer production using rock dust and kitchen waste.
The director of the UAC Institute of Organic Recycling, Li Ji, says that, besides research cooperation and sharing of technologies, it is necessary to support the development of the bioinput industry in Brazil.
"It is crucial to help the development of Brazilian technical and managerial personnel, as, ultimately, the equipment will need to be on a specific site and serve local production," says Li Ji, quoted by Brasil de Fato.
The national coordinator of MST's Bioinput Collective, Andreia Matheus, who was part of the delegation that travelled to China, said the movement has been developing biofactories and bioinput production units in an integrated approach, involving biodefenders, biofertilizers and the so-called biocomplete compounds.
One of the projects MST intends to strengthen with the new partnership is the bioinput factory in the city of São Leopoldo, Rio Grande do Sul state, which "has an effective waste management process," says Andreia Matheus. The factory will use part of organic solid waste to make organic fertilizers based on Chinese technology.
At the UAC Organic Recycling Research Institute, located in Suzhou, the first Demonstration Center for the Treatment and Utilization of Urban and Rural Organic Waste was launched neighboring Taihu Lake, the third largest in China.
"Leap forward" in Brazil-China relations with deals signed in 15 areas from agriculture to aeronautics
The plant processes over 14,000 organic waste per year, and can produce 4,500 tons of organic fertilizers and 146 tons of oil for different uses, such as cosmetics or even fuel.
To the national coordination of MST Bioinput Collective, China became a reference regarding bioinput production "because it is part of a State and government strategy."
"This strategy involves solving the environmental problems the country has together with other sectors of society, such as food and energy production," she concludes.
Other articles
Brazil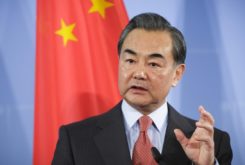 30 November 2023
Chinese Foreign Minister Calls for Lifting China-Brazil Ties to New Level
Angola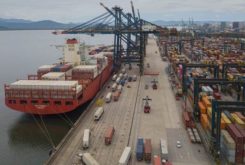 28 November 2023
Sino-Lusophone Trade Dips Again in First Ten Months of 2023