In the first eight months of the year, total two-way trade between China and African countries grew by 40 per cent year on year to USD 162.7 billion, nearing pre-pandemic levels.
In 2020, the figure for 12 months dropped 11 per cent year on year to USD 187 billion, after growing 2 per cent to USD 208.7 billion in 2019, before covid-19 emerged, according to Chinese customs data.
In the year to the end of August, China bought goods worth USD 68.8 billion, up 45 per cent from the same period last year. It has continued to source raw materials such as oil, cobalt and copper, and also bought agricultural products such as chilli pepper, cashew nuts, sesame seeds and spices.
In the eight-month period, the biggest trading partner was South Africa, whose trade with China picked up this year as the country started easing the tough restrictions it had imposed to fight the coronavirus. Trade between China and South Africa grew by 66 per cent to USD 34.7 billion compared with last year.
Other notable African trade partners for China included Nigeria – which is the continent's biggest market for Chinese products – Angola, Egypt and the Democratic Republic of Congo (DRC).
Ties between China and Africa have been bolstered by the Belt and Road Initiative, China's massive trade and infrastructure development plan, which has funded the construction of motorways, hydropower plants and railways across the continent.
However, analysts quoted by South China Morning Post attributed this year's increase of both imports and exports to price surges for commodities including metals and petroleum. Last year, when countries implemented tough pandemic control measures including border and movement restrictions and factory and port ­closures, there was a slump in commodities such as oil and copper.
Since China is the biggest buyer of Africa's oil and metals such as cobalt and copper, its imports dropped during 2020's economic slowdown.
Prices for key commodities started recovering late last year and this year, helping to boost trade. For instance, crude oil has recovered from a historic low of less than USD 20 per barrel in April and May last year to about USD 80.
African Union to Strengthen Cooperation with China in Transport Infrastructure, Energy and Digital
Chinese officials have said they are making efforts to import more agricultural products, and Beijing has signed trade deals with Kenya, Tanzania, Ethiopia, Mauritius and Rwanda.
Wu Peng, director general of the Chinese foreign ministry's African affairs department, said last month that Beijing was working on measures to expedite exports of agricultural products from the continent to China, with details expected to be unveiled next month at the Forum on China-Africa Cooperation in Dakar, Senegal.
Hannah Ryder, chief executive officer of Africa Reimagined, a Beijing-based consultancy that helps African brands navigate the Chinese market, told SCMP demand for African products, especially agricultural, was rising. Chinese consumption was increasing along with income, and diversifying in taste and preference, such as organic products gaining popularity, she said.
Other articles
Angola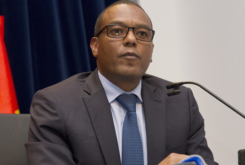 28 September 2023
Angola-China Mutual Investment Protection Agreement Ready for Signature
Angola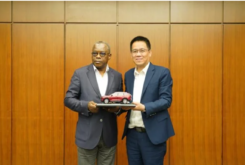 20 September 2023
Chinese Automaker Great Wall Says Angola a 'Key Market'