The role of Macao in exchanges between China and Portuguese-speaking countries is being actively boosted by business leaders, adding their efforts to those of the official authorities.
This year´s Macao International Fair (28th MIF) brought together the chairman of Portuguese-speaking Countries Business Confederation (CE-CPLP), Nelma Fernandes(pictured above), the first representative of CE-CPLP in China, Wu Zhiwei , and the Secretary General at Portugal-China Chamber of Commerce & Industry (CCILC), Bernardo Mendia.
These business leaders participated in various events, namely the Portuguese-speaking countries products fair (PLPEX) and the franchise expo (MFE), focusing on the development of industry diversity, to help enterprises connect internationally and commercial matching. According to a statement, these events "increasingly highlight" Macao´s role as a platform.
Portuguese-Speaking Countries Business Confederation Names China Representative
This year´s MIF coincided with the 20th anniversary of the Forum for Economic and Trade Co-operation between China and Portuguese-speaking Countries (Macao).
CE-CPLP and CCILC organized the participation in PLPEX of enterprises from Portugal and Portuguese speaking countries, "covering high-tech, modern finance, cross-border e-commerce, tourism and food", according to the statement.
Other events were promoted focused on matching with companies from the food and wine sector, transboundary e-commerce and modern finance, aiming to foster cooperation between the Portuguese-speaking countries and China.
Portuguese-speaking countries business council leader discusses Macao ties with businessman Wu Zhiwei
Also this month CE-CPLP´s representative to China, Wu Zhiwei, met with the Macau Association of Banks (ABM) Chairman Ip Sio Kai to coordinate on supporting the development of a comprehensive service platform in Macao.
The two sides discussed and will continue to maintain close communication on issues such as the proposal to jointly promote the establishment of the Macao-PSC Commercial Banking Union.
Macau is one of the core cities of the Greater Bay Area, playing its role as a center, platform and base for Portuguese-speaking countries companies that want to expand in the regional Chinese market.
Other articles
Angola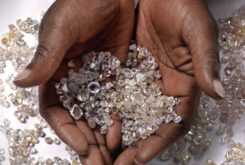 29 November 2023
Angola's Launches its Largest Diamond Mining Project
Angola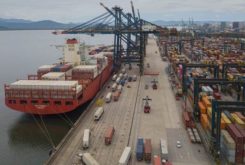 28 November 2023
Sino-Lusophone Trade Dips Again in First Ten Months of 2023