The BRICS countries have backed a Chinese suggestion that the bloc should be expanded, while countries like Argentina, Indonesia and Thailand intend to join.
A joint statement by the foreign ministers of the bloc – whose other members are Brazil, Russia, India and South Africa – following an online meeting on Thursday supported its first expansion in a decade, but said they needed to clarify relevant guiding principles, standards and procedures.
Although no candidate countries have been named, earlier this year Argentine President Alberto Fernandez said he wanted his country to join, and analysts have said Indonesia is another likely candidate.
Brazil Gets USD 1 billion From BRICS Bank to Fight Coronavirus
Argentina was among the nine developing countries and emerging economies taking part in a separate meeting with the BRICS countries on Thursday night. The other eight participants were Kazakhstan, Saudi Arabia, Egypt, Indonesia, Nigeria, Senegal, the United Arab Emirates and Thailand.
Brazil, Russia, India and China initially formed the bloc in 2009, with South Africa joining in 2010.
The meeting of five foreign ministers, including Russia's Sergey Lavrov, was the first since his country invaded Ukraine in February. Chinese foreign minister Wang Yi called on the bloc to resist the creation of "parallel systems" to divide the world. He also said BRICS nations should oppose all kinds of unilateral sanctions and "long-arm jurisdiction".
The 25-point joint statement issued after the meeting included pledges to work together on issues such as global governance, climate change, anti-terrorism, arms control, human rights, and AI technology.
Jiang Shixue, director of the Centre for Latin American Studies at Shanghai University,told South China Morning Post the expansion of BRICS is seen as an "irreversible trend" by many observers.
Jiang said China has been making efforts in this direction since the "BRICS Plus" formulation was first mooted in 2017 with the objective of widening the bloc's "circle of friends".
Brazil Picks New Representative for "BRICS Bank" and Names Brazil-China Council for Foreign Trade Position
Xu Hongcai, from the China Association of Policy Science, said the bloc should invite Group of 20 countries with international influence and large economies, such as Indonesia and Argentina.
"The G20 is composed of major developed and developing countries, BRICS lacks representation in ignoring other developing nations. It will be a good idea to first select G20 member nations to join the bloc," Xu said.
Other articles
Brazil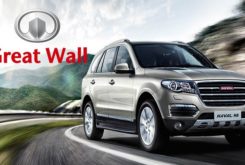 30 November 2022
China's SUV maker GWM to launch Brazil-made model in the first quarter of 2023
Brazil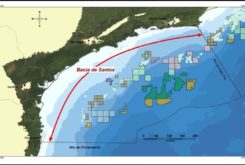 30 November 2022
CNOOC buys additional 5% stake in Buzios oilfield for USD 1.9bn