A development bank run by the BRICS group of major developing nations has disbursed $1 billion to help fund the Brazilian government's fight against the COVID-19 pandemic.
According to a statement from the lender, the New Bank of Development (NDB), run by the BRICS group comprised of Brazil, Russia, India, China and South Africa, has earmarked USD 10 billion for fighting the pandemic.
Eventually, Brazil is expected to receive a fifth of those funds.
Brazil has the world's deadliest coronavirus outbreak outside the United States, with 232,170 fatalities among more than 9.5 million cases.
Brazil is in talks to buy an additional 20 million doses of the coronavirus vaccine developed by China's Sinovac Biotech, the governor of Sao Paulo said.
The order will come on top of the 100 million doses of the vaccine, known as CoronaVac, already secured by Sao Paulo's Butantan biomedical institute, Governor Joao Doria told Reuters in an interview.
The state-run institute led mass clinical testing of the vaccine in Brazil and is now filling and finishing doses for a national immunization program, with plans for 100% domestic production in early 2022.
The BRICS Bank regional office for the Americas, based in the city of São Paulo, was approved last year by Brazilian lawmakers.
Other articles
Brazil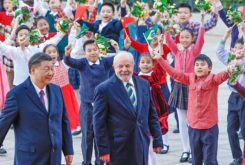 26 September 2023
China To Deepen Practical Cooperation With Brazil in All Areas
Brazil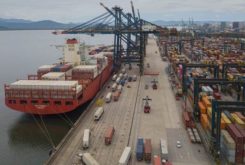 19 September 2023
China Fuels Record Brazilian Agricultural Exports