Brazil's Buzios crude is set to make further inroads into China, as production from the field ramps up and state producer Petrobras diverts more of its key Chinese export grade Tupi crude for domestic use.
Buzios pumped 535,193 b/d in August, according to the latest production report from Brazil's National Petroleum Agency. Output from the field is expected to hit 2 million b/d by 2030.
According to S&P Global Platts, Petrobras has been channeling more volumes of Tupi towards its own system in recent months, while turning its focus to Buzios for export markets.
China's CNOOC to Buy Brazil Oilfield Stake for USD 2.1 billion
China National Offshore Oil Company is set to raise its stake in the Buzios field from 5% to 10%, according to a Petrobras statement Sept. 29, further cementing the grade as a potentially major new entrant in China.
Petrobras currently owns 90% of the Buzios field, with the remaining 10% split equally between CNOOC and China National Petroleum Corp.
"With CNOOC and CNPC marketing the grade in China, its popularity could increase with Chinese refineries as they become more familiar with the grade," said a crude oil seller quoted by S&P.
Brazil Set to Become Top-5 Global Oil Producer, With China as Main Client
China's qualified refineries, mostly independent refineries, have been allocated the final batch of crude oil import quotas for 2021 at 14.89 million mt. The new allocation brought the total quota allocation to 171.75 million mt to 43 refineries. This is 4.3% lower than the total allocation of 179.4 million mt for 2020 to 44 qualified refineries, Platts reported earlier.
Chinese independent refiners' January-September imports of Brazilian heavy sweet Tupi crude tumbled 46.7% year on year to 6.07 million mt. The imports of Buzios, on the other hand, fell 34.1% on the year to 1.35 million mt over January-September.
Dongming Petrochemical, Hualian Petrochemical, ChemChina, as well as Haike Petrochemical are the major takers of those Buzios cargoes which arrived over March-June 2021.
Other articles
Angola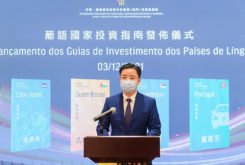 06 December 2021
Forum Macao launches investment guides to Portuguese-speaking countries
Brazil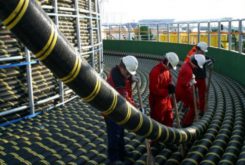 03 December 2021
Portugal-Brazil submarine cable now fully operational