Chinese oil and gas firm CNOOC Ltd wants to exercise an option and acquire an additional 5% stake in production rights for the Buzios oilfield for USD 2.08 billion.
The oilfield's owner, Petroleo Brasileiro SA, holds 90% of the rights to explore and produce oil at Brazil's Buzios, considered the largest deepwater oilfield in the world, which the state-run oil company acquired in 2019.
At the time, Chinese state-run oil companies CNOOC and CNODC also bought a 5% stake each in Buzios along with the option to raise their stake later.
Brazil Set to Become Top-5 Global Oil Producer, With China as Main Client
Petrobras announced CNOOC's interest in increasing its Buzios stake in a securities filing and said it does not expect to see any impact from a transaction on its production outlook for 2021.
CNOOC said earlier this week it planned to raise up to 35 billion yuan (USD 5.41 billion) in a new share issue on the Shanghai stock exchange to fund several oil and gas projects.
Readul Islam, research analyst at consultancy Rystad Energy, said CNOOC's interest matches its recent trend of taking up minority stakes in large global projects such as in Brazil, Russia and the United Arab Emirates.
Other articles
Brazil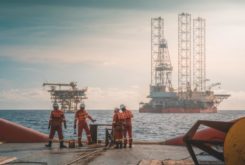 05 June 2023
Singapore Investigating local JV on Pre-2015 Brazilian Corruption Case
Brazil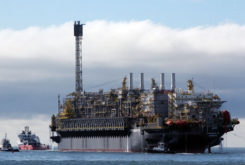 05 June 2023
China's CNOOC begins production at Buzios5 well in Brazil