Minerva Foods expects Brazilian exports to accelerate in the coming weeks, with China resuming purchases from Brazil after a one month suspension between February and March.
"With the recent resumption of exports from Brazil to China, we remain very confident in the prospects and opportunities of this market from the second and third quarters", said the company's financial director, Edison Ticle, during a results conference call.
According to Ticle, "this dynamic gains strength week by week, with the reopening of food services, the level of mobility of people, the resumption of tourism and events, in addition to other vectors that accelerate beef consumption and put pressure on stocks in China", Ticle said.
With the resumption of Minerva's main market, after the suspension of imports of Brazilian meat by the Chinese due to an atypical case of "mad cow disease", the director said that the company's margins in the second quarter are already better than those seen at the beginning of the year.
"We have a very optimistic view for the third and fourth quarters of this year", added the executive, referring mainly to exports by the company, which is the largest exporter of beef in South America.
Minerva Foods CEO Fernando Queiroz also cited that recent outbreaks of avian flu and persistent African swine fever in China boost demand for beef.
Other articles
Brazil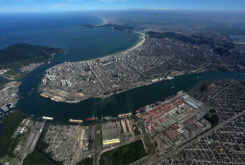 24 May 2023
Artificial intelligence and machine learning resolving China-Brazil "logistics bottlenecks"