Brazil's Agriculture Minister Carlos Favaro will move forward a planned trip to China to later in March as Latin America's largest economy aims to resume beef exports halted by a case of mad cow's disease.
Favaro (pictured above) said he would visit China ahead of President Luiz Inacio Lula da Silva's March 28 scheduled visit.
Shipments of beef to China were suspended following the confirmation of an atypical case of mad cow disease in the Brazilian state of Para in February.
Brazil wants review of beef exports health protocol with China
The Brazilian government expects to resume beef exports to China in the next few days and is planning to request a revision of the protocol that triggered the ban, a government official said.
Brazil's beef exports have been growing largely been driven by China, with trends in Chinese demand now of significant influence on Brazilian trade.
Brazilian beef has been suspended from the Chinese market before due to BSE. The most recent ban was in September 2021, and lasted for around three months.
Although, previous suspensions (such as in 2019) have not lasted as long. Looking at trade volumes, during the fourth quarter of 2021, total Brazilian beef export volumes plummeted. More beef was shipped elsewhere, particularly into the US, but this nowhere near offset the loss from China. However, volumes recovered quite quickly once the suspension was lifted.
While Brazil is hugely reliant on China for its beef trade, exports only account for around a fifth of Brazil's total beef production.
Other articles
Brazil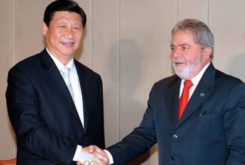 20 March 2023
Brazilian President travelling to China with record delegation of 240 businessmen
Brazil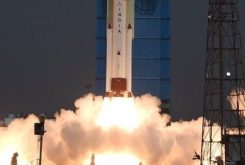 20 March 2023
New Brazil-China satellite will monitor deforestation in the Amazon