Brazil´s Ministry of Agriculture expects the resumption of beef exports to China in March, after a recent halt due to a case of mad cow disease in the state of Pará.
The Brazilian government predicts that the case is atypical – when it occurs organically in an older animal and there is no risk of contamination of the herd.
Last week, a video conference was held between the Ministry of Agriculture and the leadership of the General Administration of Customs of China (GACC). The meeting was conducted by the ministry's secretary for international relations, Roberto Perosa.
Brazil beef exports to China halted after case of mad cow disease
According to reports made to CNN, the meeting was "very in-depth" and "very positive", and the Chinese officials congratulated the Brazilian government for its transparency in handling the case.
If ongoing laboratory analysis confirms that it was indeed an atypical episode, the signal is for the resumption of exports in the short term.
The Brazil-China protocol for mad cow disease determines the preventive suspension of beef sales to the Asian country when a case is diagnosed.
The maximum period within which the Ministry of Agriculture is working for this release is the official visit of President Luiz Inácio Lula da Silva to Beijing, on March 28th, but "the goal is to settle the matter before that", a government source told CNN.
Other articles
Brazil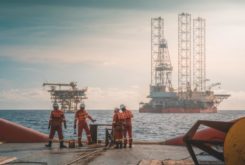 05 June 2023
Singapore Investigating local JV on Pre-2015 Brazilian Corruption Case
Brazil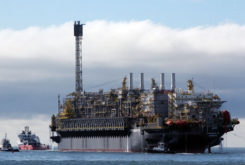 05 June 2023
China's CNOOC begins production at Buzios5 well in Brazil