Brazilian President Luiz Inácio Lula da Silva will seek investment in numerous sectors on his March visit to China, Brazil's main trading partner and one of the country's largest investors.
Geraldo Alckmin, Brazilian vice president and minister of Development, Industry and Trade, said after an inter-ministerial meeting this Wednesday to prepare the trip of the head of state to Beijing, whose date has not yet been set, that there is no area in which the relationship with the Asian giant cannot be expanded and deepened.
"The goal is to attract more investment. We have many possibilities and opportunities, mainly in renewable energy, green hydrogen, infrastructure, the health complex, the aerospace area, education, science and technology, agriculture and tourism," said Alckmin.
Relations between Brazil and China in the energy sector expand
The Brazilian vice president also said that another goal is to diversify bilateral trade with China, which since 2009 has displaced the United States as the largest destination for Brazilian exports, but whose demand is mainly for raw materials.
The Brazilian government considers that it has great prospects for expanding relations with China because Lula is seen as a more reliable partner than the now former president Jair Bolsonaro, who on several occasions criticized Chinese investments in Brazil and went so far as to blame Beijing for the covid pandemic.
The possibility of closer rapprochement at this time was confirmed by China's decision to send its vice president, Wang Qishan, to Lula's inauguration ceremony on January 1.
Lula's return to Brazilian presidency expected to energize China-Brazil relations
The vice president affirmed that the date for Lula's trip to China has not yet been set, but that it will most likely be in the second half of March.
China's accumulated investments in Brazil total close to 70,000 million dollars, according to official data cited by the vice president.
Bilateral trade between Brazil and China exceeds USD 150 billion annually, with a surplus for the Latin American country of USD 28 billion.
Chinese Vice President´s visit to Brazil will give "strong boost to comprehensive strategic partnership"
The Brazilian progressive leader has already anticipated that he will take advantage of his trip to China to promote his idea of creating a group of countries that can try to mediate in the war between Ukraine and Russia, which he has already proposed to the leaders of the United States, France and Germany.
"Lula is right. We need to promote peace. The articulation of countries that are not directly involved in the conflict is important. Brazil has a tradition of working for peace and Lula's leadership can make a difference," Alckmin said.
Other articles
Brazil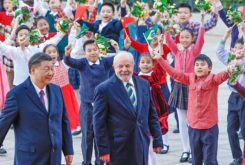 26 September 2023
China To Deepen Practical Cooperation With Brazil in All Areas
Brazil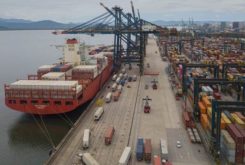 19 September 2023
China Fuels Record Brazilian Agricultural Exports