Chinese Vice President Wang Qishan´s visit to Brazil will give a "strong boost to comprehensive strategic partnership" between both countries, according to China´s Foreign Ministry.
Wang Qishan (pictured above) was President Xi Jinping's special representative at the presidential inauguration of Luiz Inácio Lula da Silva as Brazil´s new President, on 01 January.
Prior to Wang´s arrival in Brazil, Foreign Ministry Spokesperson Wang Wenbin underlined that "China and Brazil are both major developing countries and important emerging markets".
New Brazilian President to visit China in the first months of government
"We are each other's comprehensive strategic partners. Since diplomatic ties were established 48 years ago, bilateral relations have enjoyed sound and steady development with fruitful practical cooperation in various sectors", the Foreign Ministry Spokesperson added.
Wang Wenbin also pointed that the comprehensive and strategic nature of the partnership has become more and more pronounced and its "global influence is continually on the rise".
"We believe this visit will give a strong boost to our comprehensive strategic partnership and bring it to new heights, delivering more benefits for both countries and peoples and contributing to regional and global peace, stability and prosperity", the Foreign Ministry representative said.
Other articles
Angola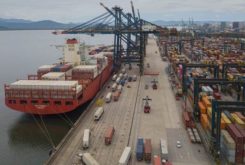 28 November 2023
Sino-Lusophone Trade Dips Again in First Ten Months of 2023
Brazil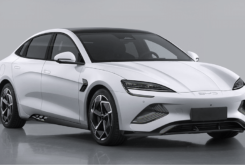 27 November 2023
More Than Half of Electric Cars Sold in Brazil Were Made in China