Brazilian President Jair Bolsonaro used the BRICS summit to praise the partnership with China and India, especially in managing the pandemic.
Speaking at the Brazil, Russia, India, China and South Africa (BRICS) virtual summit, Bolsonaro said cooperation with China "has proved essential for the proper management of the pandemic in Brazil", namely because part of the Covid-19 vaccines used in South America´s largest nation have Chinese inputs.
The summit was also attended by the President of China, Xi Jinping, as well as Vladimir Putin (Russia), Cyril Ramaphosa (South Africa) and Narendra Modi (India).
After having in the past disdained the Chinese-made Coronavac vaccine, produced in Brazil by the Butantan Institute, and even hinted that the coronavirus may have been purposely created in China, at the virtual summit Bolsonaro preferred to praise the relationship with China, Brazil's main trading partner.
The president recalled that in 2019 he had the opportunity to meet in person with Xi Jinping, in Brasília during the BRICS summit, and highlighted the "partnership" in combating the pandemic.
Regarding India, the current host country of the BRICS, Bolsonaro said bilateral contacts have had a positive impact on business and closer ties between the two countries.
Brazil Gets USD 1 billion From BRICS Bank to Fight Coronavirus
"The partnership with India remains today. Our cooperation has advanced in the area of science, energy, and fighting the covid pandemic. Bilateral trade has grown", Bolsonaro said.
Chinese President Xi Jinping said at the 13th BRICS Summit that the five countries have upheld multilateralism, participated in global governance, and have become an important power in the world that cannot be overlooked.
China has provided over 1 billion doses of COVID-19 vaccines to more than 100 countries and organizations, and will donate another 100m doses to developing countries by year-end on top of the USD 100m already donated to COVAX, President Xi Jinping said at the  Summit.
Other articles
Brazil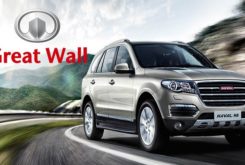 30 November 2022
China's SUV maker GWM to launch Brazil-made model in the first quarter of 2023
Brazil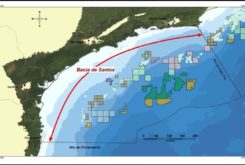 30 November 2022
CNOOC buys additional 5% stake in Buzios oilfield for USD 1.9bn