Brazilian president Jair Bolsonaro praised, at at the recent BRICS summit, 'mutually benefitial' cooperation with China, namely in fighting the pandemic.
The Brazil-China relationship has brought "concrete benefits to our peoples, as demonstrated by our cooperation during the covid-19 pandemic", Bolsonaro stated, with the Chinese President, Xi Jinping, hosting the 13th BRICS Summit.
China reached an agreement with the then governor of São Paulo, João Doria, to distribute its vaccine in Brazil, and Bolsonaro acted openly to undermine the credibility of the Chinese product.
Brazil to buy 30 Million More Doses of China's Sinovac Vaccine
At the Summit, and referring to his visit to Beijing in 2019, Bolsonaro highlighted the way in which he was received and indicated that the meeting served to "advance the strategic partnership, with concrete benefits for our peoples".
Meeting other BRICS leaders (Russia, India and South Africa), Bolsonaro also defended reforms in international organizations such as the World Bank and the UN Security Council.
"We must join forces in the search for the reform of international organizations, such as the World Bank, the IMF and the United Nations system, especially its Security Council. The growing weight of emerging and developing economies must have due and deserved representation", said the Brazilian President.
Bolsonaro also stated that, for Brazil, BRICS is a win-win model of cooperation for all parties involved and the international community as a whole.
"For this reason, we must choose priorities responsibly and transparently. The BRICS, in addition to representing a factor of stability and prosperity in the international scenario, must contribute to the generation of employment and income and to the well-being of our populations", he stressed.
The 13th BRICS Summit was attended by Bolsonaro, Xi Jinping, South African President Cyril Ramaphosa, Russian President Vladimir Putin and Indian Prime Minister Narendra Modi.
BRICS countries back Chinese suggestion that bloc should be expanded
Xi Jinping pointed out, over the past 15 years, cooperation between the five countries has been fruitful, but that the COVID-19 pandemic is "still wreaking havoc around the world" and "the road to global recovery remains bumpy and tortuous".
The Chinese president called for BRICS nations to promote "true multilateralism", "promote global solidarity against COVID-19", "promote openness and innovation-driven growth to facilitate a steady global recovery" and "promote common development".
Other articles
Brazil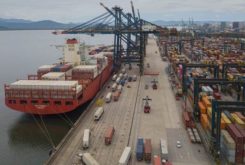 19 September 2023
China Fuels Record Brazilian Agricultural Exports
Brazil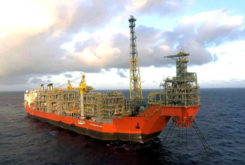 15 September 2023
New FPSO Arrives at Brazil´s Mero Oil Field Co-Owned by China´s CNPC and CNOC