China Gezhouba Group Co., Ltd. has begun the main construction phase of Caculo-Cabaça Hydropower Station, known as the 'Three Gorges Project of Africa' .
With the completion of the temporary diversion of the Cuanza River, the project entered the the main construction phase and is on track to be completed in 2026, according to the Xinhua news agency.
Located in the middle section of the Cuanza River, the dam is about 230 kilometers away from the capital Luanda.
The project includes one main power station and one ecological power station. It is designed to have an installed capacity of 2,172 megawatts, making it Angola's largest hydroelectric plant and the third largest in Africa.
More than 2,500 workers have been engaged on the project, over 80 percent of them local.
At a ceremony last week to mark the temporary diversion of the Cuanza River, Angola's energy minister João Baptista Borges highlighted the partnerships between Angola and China in promoting the use of renewable energy. "Over the past decade, we have collaborated with several Chinese companies in the energy and water sector", he told Xinhua.
A number of other Chinese projects are currently underway in Angola, such as the new international airport in Luanda and the new port of Caio, in Cabinda.
Other articles
Angola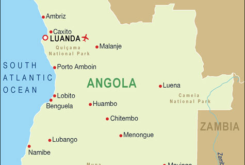 29 September 2023
Angola in Top-6 African Countries for Chinese Investment
Angola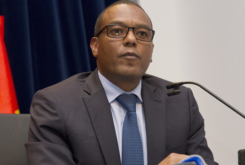 28 September 2023
Angola-China Mutual Investment Protection Agreement Ready for Signature