The processing in the UK of rare earth metals from Angola will begin this year, at a 'critical' time when Europe relies on China for 98% of the strategic commodity, the company in charge of the project has said.
According to Pensana's chairman, Paul Atherley the UK processing facility at Saltend "has the potential to become the first major separation facility to be established in over a decade – one of only three major producers outside China".
This, he adds, comes "at a critical juncture when Europe depends on China for 98% of its rare earth magnets", vital for electric vehicle, wind turbine and other strategic industries.
Angola Rare Earths Reserves at Pensana Site "2.3 Times larger"
Saltend will initially seek to source high purity feedstock from the Company's Longonjo mine in Angola to create a high value processing hub in the UK.
Pensana has announced a business plan to seek to establish, subject to funding, a world-class, independent and sustainable supply chain of the rare earth metals.
This involves plans to establish the world's first sustainable rare earth separation facility at the "plug and play" Saltend Chemicals Park ("SCP") in Humber, UK, and with a target production of circa 12,500 annualised tonnes of rare earth oxides, including 4,500 tonnes of magnet metal rare earth oxides ("NdPr"), which would represent approximately 5% of 2025 projected world demand.
Pensana also plans to establish the Saltend rare earth separation facility ("Saltend"), a USD125 million investment to process minerals imported from the company's Longonjo mine in Angola.
China Great Wall Industry Corporation Enters Angola Rare Earths Project
Saltend, Pensana adds, "could become one of the world's largest rare earth processing hubs, importing sustainably, globally sourced feedstock and processing it into valuable oxide and metal products".
The global rare earth market, driven by demand from industries including electric vehicles and offshore wind, is expected to increase five-fold by 2030 and the NdPr oxide price is forecast to increase at a CAGR of 4.8 – 9.9%.
This, Pensana says, underpins "strong economics for the investment".
"With approvals in place for both Saltend and Longonjo, we are looking to commence the development of both projects later this year", it adds.
Other articles
Angola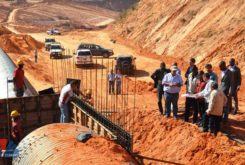 31 May 2023
African Development Bank to manage in Angola USD 50 million credit facility provided by China
Angola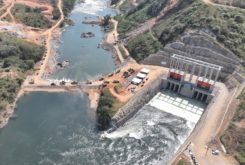 25 May 2023
Angola's 'Three Gorges' Hydro Dam Begins Main Construction Phase