Angola is seeking new investors for its Luanda-Bengo Special Economic Zone (LBSEZ), according to the country´s Investment and Export Promotion Agency (AIPEX).
In the last three years, LBSEZ attracted investments of around USD 3,492 billion, AIPEX president, Henrique da Silva said on the sidelines of a visit to the zone bythe diplomatic corps accredited in Angola.
Of the total, 120 million dollars were invested in 2020, an atypical year due to the Covid-19 pandemic, Henriques da Silva added.
"We believe that throughout this year and in 2022 the recovery will be effective in the agriculture sector", he said.
Economic Reforms Make Angola More Attractive to Chinese Investment
According to the AIPEX official, investments were mixed (national and foreign), with a predominance in the industry sector, with 23,191 national jobs created and 1,796 expatriates.
The visit promoted by the Ministry of Foreign Affairs (MIREX) and LBSEZ for the diplomatic corps accredited in Angola is part of the country´s economic diplomacy efforts.
LBSEZ, created in 2009 aims to attract domestic and foreign investments to encourage the development and diversification of the economy, through the increase of production, growth of exports and reduction of imports.
Currently 80 companies are installed in LBSEZ.
Other articles
Angola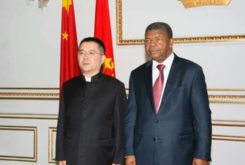 28 November 2022
China to strengthen "strategic alignment" with Angola in human resource training and youth employment
Angola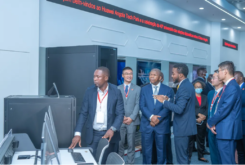 16 November 2022
Huawei "Tech Park" in Luanda to train 10,000 Angolans