Economic reforms in Angola are making the African country more attractive to Chinese investment, China´s top diplomat in Luanda says.
Speaking at the end of a meeting in Luanda with the Angolan President, João Lourenço, Chinese ambassador to Angola, Gong Tao, said improved economic prospects for the African country assist in bringing in Chinese investments .
"I am very confident that the economic situation in Angola will improve a lot this year, despite all these difficulties", he said. Economic growth, Gong added, improve prospects to attract private investment and "in this area the Chinese side can do a lot".
The Chinese diplomat highlighted the good results of the reforms carried out by the Angolan Government, which created a better business climate for Chinese entrepreneurs in industry, agriculture, commerce, information technologies, automotive, agriculture and training.
"All of this strengthens these initiatives, these new investments from China, our economic relations", Gong said.
The Chinese ambassador reiterated China's support to Angola in accessing covid-19 vaccines, both in the context of bilateral donations, acquisitions and also international initiatives, namely Covax, highlighting the strategic partnership between the two countries.
"China has also contributed more than 10 million doses of Chinese vaccines to the Covax initiative", he said.
Photo: Chinese ambassador to Angola, Gong Tao (left) with the Angolan President, João Lourenço (right)
Other articles
Angola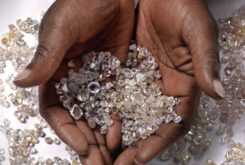 29 November 2023
Angola's Launches its Largest Diamond Mining Project
Angola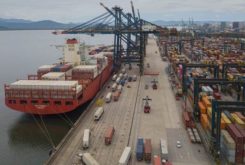 28 November 2023
Sino-Lusophone Trade Dips Again in First Ten Months of 2023