Angola received on Thursday 200,000 doses of Sinopharm covid-19 vaccine, from the Beijing Biological Institute, donated by the Government of China.
Speaking at the ceremony marking the arrival of the vaccines, angolan Health minister Sílvia Lutucuta said China is a strategic partner for Angola in combating covid-19, donating biosafety materials and other equipment.
"As part of this strategic partnership, we were also offered 200 thousand doses of vaccines. A very good vaccine that has an efficiency of 79% (…) that already has good results, in the United Arab Emirates, Morocco, in several countries and in China itself", said the minister.
Sílvia Lutucuta stressed that more vaccines are exptected, through acquisitions by the State, that are underway, as well as the Covax initiative.
Angola Looking at Russia and China for Covid Vaccine Supplies
This is the second shipment of vaccines that Angola receives, after the 624 thousand through the Covax initiative.
At the ceremony, China's ambassador to Angola, Gong Toao, said that the donation of vaccines is yet another example of cooperation between the two governments to support the Angolan people, "with another weapon, a shield", against covid- 19.
Gong Tao highlighted the strong leadership of the Angolan Government, particularly the President of Angola, João Lourenço, and the Ministry of Health.
Angolan authorities vaccinated 87,022 people until Wednesday since the beginning of the vaccination campaign this month.
Other articles
Angola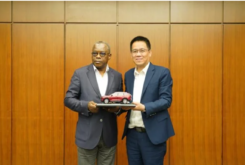 20 September 2023
Chinese Automaker Great Wall Says Angola a 'Key Market'
Angola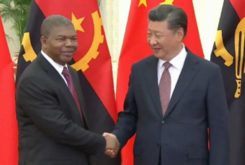 18 September 2023
"New Vitality" in Angola-China relations, CCP Political Bureau Member Yin Li Says