Pensana Rare Earths Plc is listed on the London Stock Exchange since Monday, as it seeks funding for its rare earts mining project at Longonjo, Angola.
Paul Atherley, Chairman of Pensana Rare Earths, said in a company statement that "with no new rare earth mines in construction, magnet metal prices are forecast to rise strongly over the next few years".
"With Angolan Presidential approval and financial backing from our major shareholders, the Angola Sovereign Wealth Fund and UK institutional investors, we are on track to bring online the first major rare-earth mine in over a decade to meet the growing demand for the metals critical to the green energy revolution", Atherley added.
Longojo, considered the world's first new major rare earths mine for 12 years, has an estimated 735,000 tonnes of neodymium and praseodymium (NdPr) carbonate, from which magnets are made, used in wind turbines and other high-tech products.
Pensana, 18 per cent owned by the Angolan sovereign wealth fund, will use the rest of this year to carry out further drilling at Longonjo.
According to The Times, the company (listed under PRE.L), currently valued at GBP 30 million, plans to tap the market over the coming months to help cover the GBP 160 million or so it needs to construct the mine.
The Angolan Sovereign Wealth Fund, FSDEA, has invested a further A$7.25 million (USD 5 million) in Pensana Rare Earths, which is engaged in the country´s major rare earths mining project, in Longojo. The funds will advance the company's flagship Longonjo Project to "Bankable Feasibility Status" later this year.
Photo: London Stock Exchange (Pensana Rare Earths)
Other articles
Angola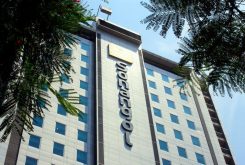 18 January 2021
China Sonangol International Privatization Set for 2021
Angola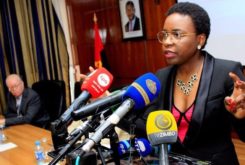 13 January 2021
Angola Gets USD 487.5 million from IMF and 3-Year Payment Relief From China