The Angolan Sovereign Wealth Fund, FSDEA, has invested a further A$7.25 million (USD 5 million) in Pensana Rare Earths, which is engaged in the country´s major rare earths mining project, in Longojo.
According to a statement from Pensana, "the funds will advance the company's flagship Longonjo Project to Bankable Feasibility Status later this year".
Additional financing will also ensure "listing on the London Stock Exchange's Main Market next month, commence exploration on the recently awarded Coola Project and to provide general working capital".
Subject to regulatory approvals, the planned listing on the main market for listed securities of the London Stock Exchange "will give the Company access to the burgeoning ESG and generalist funds looking to gain exposure to the metals critical to energy transition at a time when billions of dollars are being invested in electric vehicles and offshore wind", Pensana adds.
The Company and FSDEA, which is a shareholder of Pensana, are also in discussions relating to the provision of a further US$10 million with the terms to be agreed.
Angola's president recently approved a 35-year mining investment contract for the exploration of the Longonjo rare earth project, the country´s first of its type, which aims to become a major global supplier of the magnet metals.
According to Paul Atherley, Chairman of Pensana Rare Earths, "this strong financial backing enables the Company to complete the engineering design and testwork to bring the Longonjo Project to Bankable Feasibility Status over the next few months".
A new "highly prospective" rare earth mining project has opened up in Angola, according to Pensana Metals.
Other articles
Angola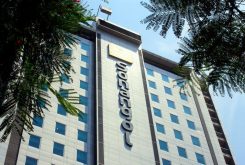 18 January 2021
China Sonangol International Privatization Set for 2021
Angola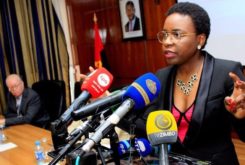 13 January 2021
Angola Gets USD 487.5 million from IMF and 3-Year Payment Relief From China