Alibaba will open to Portuguese entrepreneurs participation in the first edition of the "Alibaba Netpreneur Masterclass", which will present advanced and innovative digital development and e-commerce platforms in China.
The on-line masterclass, a set of free four-week online courses and workshops in English, "was created with the aim of supporting companies with various tools and knowledge to face the new scenarios of the digital and global economy", according to a statement by Portugal´s trade agency, AICEP.
International speakers and experts will deepen "the best practices and knowledge of the digital economy" and platforms in China, "one of the most advanced and innovative markets in terms of digital development and e-commerce".
The masterclass will include Portuguese, Spanish and Italian companies, with the opening ceremony on May 9, broadcast from Palazzo delle Stelline in Milan. The closing ceremony will be in Madrid on June 14th.
According to the AICEP statement, main topics will include "the strategic use of digital technologies to accelerate the growth of companies; business models and strategies to expand companies' skills and competences and improve results and performance; leadership and management, and how successfully integrate the mission, vision and values ​​within the business project".
Participants will receive a certificate and exclusive access to the global community of Alibaba Global Initiatives alumni and digital entrepreneurs.
João Dias, AICEP board member, said that the masterclass "will be an important asset for Portuguese SMEs to take full advantage of international online commerce in the post-pandemic world".
According to AICEP, Alibaba´s initiative supports accelerating the digital transformation of companies, promoting business recovery and growth.
The structure and content of the course, "based on Alibaba's 20 years of experience at the forefront of digital retail and data technology", is aimed in particular at entrepreneurs, CEOs, SME owners, as well as the most affected by the pandemic and penalized by digital inequality, AICEP adds.
Other articles
Brazil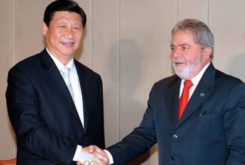 20 March 2023
Brazilian President travelling to China with record delegation of 240 businessmen
Brazil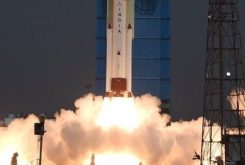 20 March 2023
New Brazil-China satellite will monitor deforestation in the Amazon