Angolan President Joao Lourenço has officially opened a landmark drought relief project built by China-based construction company PowerChina.
The drought relief project in Cunene Province, launched in 2019, and commissioned on April 4th by President Joao Lourenço, includes a 150-kilometer channel that will promote the development of agriculture and animal farming in Cunene Province, improving people's livelihoods and living standards.
Close to 250,000 people are expected to benefit from it, while hundreds of thousands of livestock will have drinking water and irrigation will be possible for an estimated 5,000 hectares of arable land.
China and Angola "intensifying negotiations on bilateral investment protection agreement"
Lourenço also pledged continued efforts to reduce the impact of drought in Cunene, Namibe and Huila provinces, which are among the worst affected regions by drought in the southern African nation.
The project is expected to create more than 3,000 jobs for locals.
CITIC and Shandong Port Group to manage cargo terminal at Lobito Port in Angola
Li Xunfeng, the general manager of the Angola Representative Office of PowerChina Construction, said the project, which had overcome many difficulties, will bring new hope to residents along the channel.
Once operational, the first and second stages of the system can solve the issue of drinking water for people and animals along 150 km of canal in the region and provide water for irrigation of 5,000 hectares of arable land.
Other articles
Angola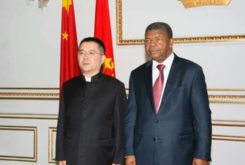 28 November 2022
China to strengthen "strategic alignment" with Angola in human resource training and youth employment
Angola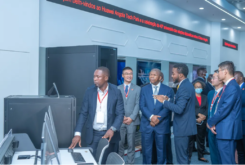 16 November 2022
Huawei "Tech Park" in Luanda to train 10,000 Angolans