The framing of China by the European Union has undergone a 'visible shift', with "increasing concern" in Brussels, according to a new report by MERICS.
"Throughout 2022 security challenges posed by China have become an issue of increasing concern for Europe. From economic, through cyber and hybrid to more traditional – in the context of potential military action against Taiwan, these challenges exist in multiple domains", MERICS analysts underline.
"There is a visible shift in the framing of China", they add, in a lineup of new strategic documents such as the EU's Strategic Compass in March, NATO's Strategic Concept in June, the input paper by the European External Action Service in October and following the European Council's economic security concerns about China.
According to MERICS, "strategic change of this trajectory is unlikely" in the wake of the 20th Party Congress' outcome, which in the words of EU High Representative Josep Borrell "largely confirmed what we already knew."
"And yet, while the broad strokes of this security-conscious re-evaluation of the EU's China policy seem to be emerging into a consensus, the debate still rages on about into what actions should this translate. Especially after two years of halted exchanges, there is a growing appetite to re-open direct channels of communication with Beijing", the report adds.
In January, the EU launched a WTO dispute with China over Beijing's economic coercion of Lithuania, in March the EU Strategic Compass was adopted with reference to challenges posed by China and in April the EU-China Summit focused on disagreements.
Brussels and European capitals face 'reality of interacting with a more assertive China'
The NATO Summit in Madrid adopted in June a Strategic Concept describing China as a "systemic challenge" and in August Estonia and Latvia left the 16+1 format, before in November German Chancellor Olaf Scholz visited Beijing and  Several European leaders meet Xi Jinping on sidelines of G20 summit in Bali.
"Russia's invasion of Ukraine and Beijing's tacit support of Moscow accelerated this security reevaluation, putting the challenges of dependencies and foreign interference high on the agenda of policymakers. The Beijing-Moscow partnership paired with the People's Liberation Army's (PLA) military exercises around Taiwan compounded Europe's security- and bloc-politics thinking towards China. Particularly, in Central and Eastern Europe these events accelerated the corrosion of China-CEE cooperation, resulting in the departure of Estonia and Latvia from the 16+1 format", MERICS says.
"Somewhat counterintuitively",  analysts add, the economic pressure and energy crisis created by sanctions towards Russia "reduced the EU's threshold for repercussions, that would otherwise have allowed for a critical reevaluation of its economic relations with China".
China Promises 'Door Will Continue to Open' for European Companies
"These circumstances further limit the appetite of European businesses to diversify away from the Chinese market, with its comparative appeal to the European one. Second, China's commitment to Russia keeps many across the EU under the impression that Beijing can impact Moscow's behavior – including limiting the usage of nuclear threats – although both Beijing's will and its capability to play this role remain questionable", the report adds.
Against this background, the EU and China resumed direct exchanges with high-level meetings on the sidelines of the G20 and successive visits to Beijing visits from German Chancellor Olaf Scholz and European Council President Charles Michel.
Other articles
Angola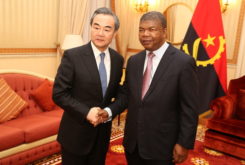 07 December 2023
China and Angola "An Example" for South-South Cooperation, MFA Says
Angola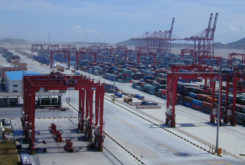 07 December 2023
China Eliminates Tariffs on 98% of Imports from Angola and Signs Investor Protection Agreement