Vietnam will work with Portugal to raise their two-way trade turnover to USD 1 billion, Vice Chairman of the National Assembly of Vietnam Tran Thanh Man told Portuguese officials.
Meeting with Francisco Andre, Secretary of State for Foreign Affairs and Cooperation, on November 13 as part of his ongoing working trip to the European nation, Man affirmed that Vietnam prioritizes strengthening its partnership and comprehensive cooperation with the European Union as well as with member countries, including Portugal.
He thanked Portugal for ratifying the EU-Vietnam Investment Protection Agreement (EVIPA) in April 2023 and asked it to lobby other EU member countries to do the same. He also proposed that Portugal support and encourage the European Commission to soon remove the illegal, unreported, and unregulated (IUU) fishing warnings against Vietnamese seafood.
Both host and guest shared the view that the two countries should further promote cooperation in the fields of culture, education, marine economy, maritime, renewable energy, tourism, information technology, and labour.
Andre highly appreciated Vietnam's efforts in combating illegal fishing and expressed hope the EU would have positive assessments to soon remove the warnings in the near future.
During a working session with Filipe Costa, president of the Agency for Investment and Foreign Trade of Portugal (AICEP), Man pointed out that investment cooperation between Vietnam and Portugal remains modest, with Portugal ranking 125th out of 141 foreign investors in Vietnam.
Both countries should seize opportunities from the EU-Vietnam Free Trade Agreement (EVFTA) to boost investment and trade cooperation, aiming to raise two-way trade turnover to USD 1 billion in the coming time, he suggested.
He also assured that Vietnam is ready to act as a bridge between Portuguese businesses and the Southeast Asian market.
Tran Thanh Man also called at EDP, a Portuguese electric utilities company headquartered in Lisbon, that has undertaken three solar power projects in Vietnam.
Other articles
China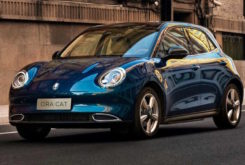 30 November 2023
Great Wall Motor Eyes Portugal in European Expansion
Angola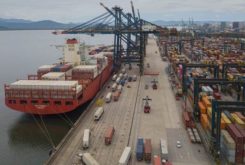 28 November 2023
Sino-Lusophone Trade Dips Again in First Ten Months of 2023