China Development Integration Ltd (CDIL) and China Machinery Engineering Corp (CMEC) will finance and build a new 1,100 MW solar energy complex in Brazil.
Hong Kong-based diversified group CDIL, chaired by Kui Shing Lai, announced that the project will require a total investment of about USD 1 billion in engineering, procurement and construction (EPC).
According to Brazilian energy website O Petroleo, financing will come mainly from China.
China Development Integration Limited Partnering With Brazilian Business Mogul
Originated by Brazilian entrepreneur Eike Batista, the project foresees the construction of a 300 MW photovoltaic solar park (PV) in the first phase and an installation of 800 MW in the second.
CDIL's local subsidiary, China-Brazil Integration Group Ltd, will develop the project in Porto do Açu and other locations across the country.
State engineering contractor CMEC will be responsible for engineering design, procurement of local materials and services, construction of projects and recruitment.
CMEC will also engage with a player from the local sector to handle the operation.
"This is the first in a series of projects that we are going to carry out together with CDIL and Mr. Batista," said Liu Cansheng, senior engineer and general counsel at CMEC.
China Development Integration Limited ("CDIL") is based in Hong Kong since 1987, engaging in large scale Infrastructure, Transportation, Mining, Trading, Agriculture, Communication, Pharmaceutical Real-Estate, Financial Modeling and finance operations in China and Internationally.
The company primarily focuses on origination of large-scale EPC (Engineering, Procurement and Construction) projects alongside with the various affiliated PRC state-owned enterprises in the numerous industries, which synergetic to the development of China and its collaboration to Pacific RIM Asia industries.
Other articles
Brazil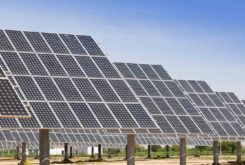 04 May 2021
EDP ​​Switching from Hydro to Solar Power Capacity in Brazil
Brazil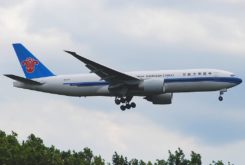 04 May 2021
After Air China, China Southern Airlines Suspends Brazil Flights