Global commodity exports to China should contract by 46% this year compared to 2019. But, according to the United Nations Agency for Trade and Development (UNCTAD), Brazil will be able to maintain its levels of exports to the world's second largest economy, but only if it able to avoid disruptions to its agricultural production.
In a new study about exports of commodities to the Chinese market, UNCTAD estimates these may decline from USD 61.3 billion in 2019 to close to USD 33.1 billion this year, because of the Covid-19 pandemic.
Especially hit should be exports of primary products such as energy, iron ore and grains to China. Two thirds of developing countries are dependent on exports of raw materials. Chinese gas imports are estimated to drop by up to 10% this year, while wheat purchases may be reduced by 25%.
Iron ore should increase, but at a rate of 6%, instead of a previously estimated 19%.
China absorbs about 20% of the commodities sold on the international market, and a 46% drop could have a dramatic impact on producing countries, according to economist Marco Fugazza, author of the study.
The study also projects an increase in Chinese purchases for various agricultural products compared to expectations before the pandemic, such as soybeans (34% increase, or 10 percentage points more than before Covid-19).
In the case of Brazil, exports to China, it´s largest market, should remain at satisfactory levels, despite the pandemic, said Fugazza. The drop in Brazilian exports of crude oil and minerals is expected to be partly offset by increased exports of agricultural products such as soybeans.
However, it is necessary to ensure that no supply shock occurs, compromising agricultural production. If that happens, a drop in oil and iron ore exports could lead to a largely negative Covid-19 effect.
The study mentions that a further spread of the pandemic in South America, in particular in Brazil, could create a shortage in the supply of commodities such as soy and this would negatively affect international markets.
UNCTAD projections point to lower Brazilian cotton exports, for example. But soy sales could grow 49%, compared to the 38% estimated before the pandemic.
In the mining sector, one of Brazil´s strongest, the South American country´s own problems are stopping it from gaining quota in China.
Other articles
Angola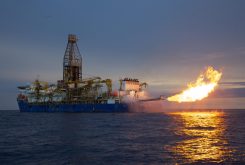 27 July 2021
China's Reliance on Brazilian and Angolan Crude Drops
Brazil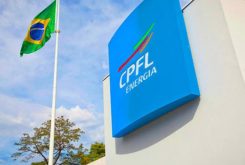 20 July 2021
China State Grid Brazilian Subsidiary Wins USD 525 million Privatisation