KINTO Portugal, the mobility arm of the Toyota group, has begun the export of hydrogen buses, to the northern European markets.
According to the company, the first bus was received this month by Nobina, the largest public transport operator in the Nordic region, under leasing.
"The strategic alliance between Toyota Motors Europe, KINTO and CaetanoBus is dedicated to the development and production of zero-emission buses in Europe, thus driving the expansion of Toyota's zero-emission mobility solutions", the company adds.
Portugal Invites Japanese Companies to Bid for New Terminal at Port of Sines
The new KINTO zero-emission hydrogen bus, produced by CaetanoBus, is a 12 meter long low-floor standard vehicle with a 3-door lightweight aluminum body.
The vehicle is equipped with a Toyota fuel cell with a nominal power of 60 kW, a Li-ion LTO battery with a capacity of 44 kWh and a  180 kW Siemens power train.
The new bus goes into operation in early January 2022.
Other articles
China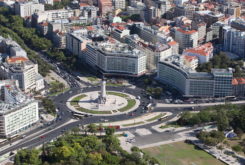 05 August 2022
Portugal realtors lure Chinese investors with serviced appartments and real estate funds
China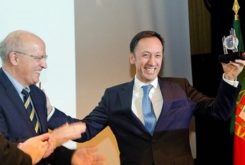 02 August 2022
Portuguese Ambassador to China bids farewell