Top Portuguese companies like Delta and the Quinta da Marmeleira winery in the outskirts of Lisbon were visited by the high level Macao delegation inPortugal during the State visit by by chief executive Ho Iat-Seng.
The delegation, including the head of the Macao Trade and Investment Promotion Institute Vincent U U Sang (pictured above left), was hosted by Macao businessman Wu Zhiwei (pictured above, right) on wednesday in Alenquer, just outside Lisbon, along with prominent executives.
During the visit, Wu called on entrepreneurs to seize the moment and the opportunities created by the Greater Bay Area project, which encompasses Hong Kong, Guangzhou, Shenzhen and Macau plus another seven supporting cities on Mainland China into a single economic and business hub.
Macao Chief Executive in Europe for visits to Portugal, Luxembourg and Belgium
The agenda of the high level delegation in Portugal, which includes more than 50 businessmen, included, from April 17 to 23, visits to Luz Saúde Group (owned by Fosun) the unveiling of a new Macao tourism campaign in the Portuguese capital, along with meetings are planned with key Government members and associations, such as the Portuguese-Chinese Chamber of Commerce and Industry, of which Wu Zhiwei is vice-president.
Marmeleira was recently visited by Chinese ambassador to Portugal, Zhao Bentang, along with the Embassy´s Commercial Counselor Xia Xiaoling, and company representatives. Ambassador Zhao highlighted Marmeleira's active role in the "Belt and Road" initiative and the practical results achieved.
During the visit, Wu Zhiwei, President of Marmeleira, said that the diplomat´s visit along with top business leaders was another recognition of the healthy development of China-Portugal relations.
Quinta da Marmeleira brings wines from Portugal to China International Import Expo
The Marmeleira project has actively expanded its sales channels, and its wines are now sold on China Communications Construction Group's large e-commerce platform in the Mainland, on the Jiaojian cloud business platform and the Nanguangtong e-commerce platform. Its wines are also promoted by luxury hotels such as Staff House Hotel and the company has been featured in CCTV a documentary.
Authorities from China and Portugal visited Quinta da Marmeleira wines´ stand at the 5th China International Import Expo, last year at the National Convention and Exhibition Center (Shanghai).
Marmeleira´s exhibition area was visited, according to the Portuguese winemaker, by Sílvia Inácio, Consul General and Acting Ambassador of Portugal in Shanghai, Luís M.M. Costa, leader of Shanghai International Trade Promotion Bureau, He Jinglin, representative of the National People's Congress, Yu Yusheng, Chairman of Macao International Trade Promotion Bureau, all hosted by businessman Wu Zhiwei, the company´s owner.
Other articles
Angola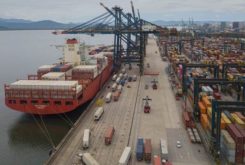 28 November 2023
Sino-Lusophone Trade Dips Again in First Ten Months of 2023
Brazil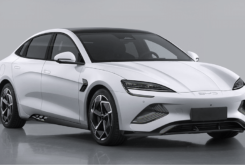 27 November 2023
More Than Half of Electric Cars Sold in Brazil Were Made in China