Timor-Leste was represented for the first time at an Association of Southeast Asian Nations (ASEAN) Coordination Council meeting, as an observer, while it is working to join the organization soon.
In a statement, the Timorese Ministry of Foreign Affairs said that minister Adaljiza Magno conveyed at the Jakarta, meeting "the importance of being present and how the presence of Timor-Leste portrays a big step towards joining the great ASEAN family".
Adaljiza Magno underlined "the efforts and policies developed by Timor-Leste, internally, for the accession process, in harmony with ASEAN priorities".
ASEAN agrees in principle to admit Timor-Leste as 11th member 
Among the various points discussed at the meeting, was "the process of integrating Timor-Leste into ASEAN, particularly the adoption of the guidelines that Timor-Leste will have to follow, and which will be distributed in due course by the ASEAN secretariat for the respective sectoral lines", continues the statement.
The revised terms of reference were approved for the working group for the ASEAN candidacy, which "will work on the elaboration of the roadmap", namely the decisions of the evaluation missions carried out to Timor-Leste regarding the three pillars of the community of ASEAN countries.
On the first day of the event, the head of Timorese diplomacy also met with her counterparts from the Kingdom of Cambodia, the Philippines, Laos and Brunei, so that, "in the framework of ASEAN, bilateral relations could be strengthened and deepened".
China poses alternative to ASEAN membership says Timor-Leste president 
Adaljiza Magno also participated in the ASEAN Foreign Ministers' retreat, accompanied by the Director General of Timor-Leste for ASEAN, Milena Rangel, by the Timor-Leste Ambassador to Jakarta, Filomeno Aleixo, and the respective delegation.
The Jakarta meeting also discussed the priorities of the Indonesian presidency, under the theme "ASEAN Affairs: Epicenter of Growth".
These will focus essentially on responding to different regional and global challenges, geopolitical conflicts, the impacts of the pandemic , food crises, financial and energy crises, natural disasters and stability and peace in the region, with the Indonesia initiative from the organization's perspective on the Indo-Pacific.
Other articles
Angola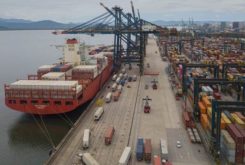 28 November 2023
Sino-Lusophone Trade Dips Again in First Ten Months of 2023
Angola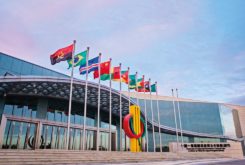 15 November 2023
China-Portuguese-speaking Countries Entrepreneurs Meeting to Return in 2024