Timor-Leste has launched international public tenders  for a new bridge and a submarine fiber optic cable, while adapting legislation to prepare joining the World Trade Organization (WTO).
At a recent meeting of the Council of Ministers, the timorese Government approved the procurement process for a new metal structure arch bridge at Comoro Mota Ulun (Casnafar).
In accordance with the project presented by the Minister of Public Works, Abel Pires da Silva, the Council of Ministers decided to authorize the procurement procedure of the International Public Tender type and the respective multi-annual expenditure for the public works of the construction project for the new bridge, estimated at USD 8.9 million.
ASEAN agrees in principle to admit Timor-Leste as 11th member 
The Council of Ministers  also approved, after analyzing the project presented by the Minister of Transport and Communications, José Agustinho da Silva, the opening of a procurement procedure of the international public tender type for the award of a public contract for the supply of goods and execution of works in the creation of the communications complex with the installation of the landing station for the submarine fiber optic cable.
This infrastructure will connect the city of Dili in Timor-Leste to the cities of Darwin and Port Hedland in the Commonwealth of Australia, with an estimated value of USD 6.6 million.
The Council of Ministers also recently approved the draft Decree-Law, presented by the Minister of Finance, Rui Augusto Gomes, for the first amendment to legislation referring to the Customs Code.
China poses alternative to ASEAN membership says Timor-Leste president 
The said legislative amendment aims to comply with requirements related to the conclusion of the accession process to the World Trade Organization (WTO), aligning the Customs Code with the legal framework that governs the WTO and its members.
"Joining the WTO represents not only the externalization of Timor-Leste's maturity and relevance in International Trade, but also introduces stability and much-needed predictability into current legislation", the Government said.
Other articles
China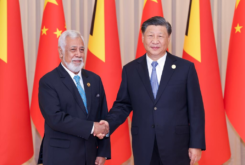 25 September 2023
China and Timor-Leste Elevate Bilateral Relations to Comprehensive Strategic Partnership
China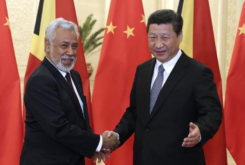 21 September 2023
Timorese Government Approves Agreements with China