Timor-Leste is introducing a National Single Window customs system to facilitate trade and investment in the country.
The online portal will connect the Customs Authority of the Ministry of Finance with the line ministries/government agencies that deal with the movement of goods and services, including Tax Authority, Immigration, Quarantine, Ministry of Health, Ministry of Transport and Telecommunications, MTCI, TradeInvest and the Port Authority.
"The interface system employed within public administration services will ease-up the congestion, reduce the transaction costs, including clearance times at land borders, port and airports – making it easier for the traders. It will also help the Government through the Ministry of Finance to collect the revenue in a fair and transparent manner", according to a statement from the Ministry of Finance.
An important milestone for Customs Authority in the context of a fiscal and public financial reform program, it adds,  the new portal "will connect Timor-Leste to the global trade market and will boost the country's business access to markets in the areas such as agriculture, tourism, fisheries, livestock, and other industries – a way of enabling Timor-Leste to diversify its economy".
The National Single Window was officially launched Monday, with the presence of the minister of Finance, Rui Augusto Gomes and the Coordinating Minister for Economic Affairs, Joaquim Amaral.
According to Gomes, with the single window system "Timor-Leste has just accomplished another significant milestone within the realm of fiscal and public financial reform", which is expected to minimize complains in the areas of customs and to eventually ensure that the revenue collected from the customs services are well-recorded in the state account.
The Coordinating Minister for Economic Affairs added that this launching is intent to simplify and to digitalize the system to connect Timor-Leste to global trade market.
The new system is launched with the support and assistance by United Nations Conference on Trade and Development (UNCTAD).
Photo: Dili harbour, Timor-Leste
Other articles
Timor-Leste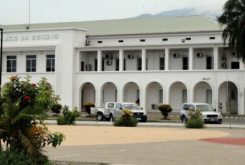 27 April 2021
Legal Update/Timor-Leste: New Regime for Voluntary Arbitration
Timor-Leste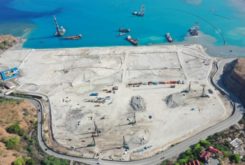 19 April 2021
Tibar Port to End 'Economic Bottleneck' in Timor-Leste