Timor-Leste wants tojoin the Association of Southeast Asian Nations (ASEAN) next year, the country's President Jose Ramos-Horta said in a meeting with his Indonesian counterpart.
In a joint news conference with Indonesian President Joko "Jokowi" Widodo, Ramos-Horta said that his government had fulfilled all requirements to be the newest member of the bloc, and his country expected Widodo would maximize his role as the chair of ASEAN next year to accelerate the acceptance of Timor-Leste as the 11th member of the regional grouping.
"I'm very grateful that Indonesia remains very committed to Timor Leste's membership in ASEAN," Ramos-Horta said after meeting with Jokowi. "We hope to join ASEAN during Indonesia's presidency to be highly symbolic."
According to The Diplomat, Jokowi could be seen nodding his head in agreement while Ramos-Horta expressed his hope, but he did not make any comment about Timor-Leste's request to join ASEAN during the conference.
The two leaders on Tuesday agreed to increase trade and transportation cooperation, and Jokowi pledged to strengthen his administration role to participate in development in Timor-Leste, including in infrastructure, banking, telecommunications as well as non-oil and gas sector.
During his weeklong visit to Indonesia, Ramos-Horta met with ASEAN Secretary-General Lim Jock Hoi to discuss regional issues and his country's request for ASEAN membership.
Other articles
Timor-Leste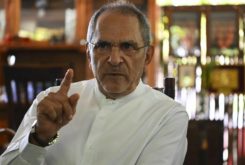 22 May 2023
Xi Jinping supports comprehensive partnership with Timor-Leste
China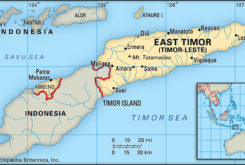 23 March 2023
Procurement projects in Timor-Leste earned Chinese companies USD 715 million