Chinese entertainment company Tencent is starting to assemble a local team in Brazil, to explore an e-gaming market that it considers to have great growth opportunities and compensate for restrictions in China.
Tencent recognizes that it needs a team dedicated to Brazil to streamline strategic decision-making for the local e-gaming market, according to a source quoted by Brazilian gaming website Neo Feed. "Tech companies that want to seriously expand in a market need people in the country", the source said.
Commanded by an executive who will come from China, the operation will aim to stimulate the international growth of the company, which has annual revenues of around USD 32 billion.
Brazilian fintech backed by China's Tencent Holdings on way to region's largest listing
Tencent's official arrival in Brazil should result in the launch of games belonging to its proprietary studios, including "Peacekeeper Elite" and "Honor of Kings", among others.
The games must obtain official translations into Portuguese and adapt payment systems to the Brazilian currency, the Real.
Tencent has launched various successful games, such as League of Legends (pictured above) and owns a share of Epic Games.
Huawei Expected to Enter Brazil´s 5G Network Roll-Out as Auction Begins
Currently, the company is present in Brazil through subsidiaries such as Riot Games and investments made in platforms such as Level Up, which operates games such as Ragnarok Online in the region.
Among the factors that encourage the company to invest in other markets is the increase in restrictions that the Chinese government imposes on e-gaming in the country, namely on the access of under-18s to games, to 3 hours per week.
Other articles
Brazil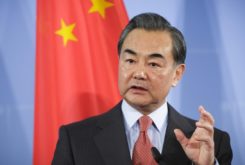 30 November 2023
Chinese Foreign Minister Calls for Lifting China-Brazil Ties to New Level
Angola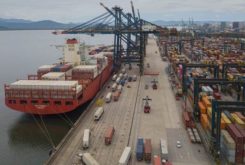 28 November 2023
Sino-Lusophone Trade Dips Again in First Ten Months of 2023