Nubank, the Brazilian fintech backed by China's Tencent Holdings, has become one of Latin America's biggest credit card issuers and is now on the brink of an IPO that could make it the region's  largest listed bank.
In the prospectus for its New York Stock Exchange initial public offering (IPO), Nubank, created just seven years ago, said one of its challenges is to increase the number of products sold per client.
Nubank's unique purple no-fee credit card has not only lured 48 million clients mainly among Brazilians long-used to hefty charges, but it has also spawned a host of imitations among competitors who now threaten to knock it off its perch.
As well as growing competition, an increasing number of investors are asking how Nubank, which has backing from Warren Buffett's Berkshire Hathaway (BRKa.N), China's Tencent Holdings and venture capital investors such as Sequoia Capital, is going to monetize its giant client base.
A recent sell-off in tech stocks has already made markets less forgiving on valuations, prompting Nubank to slash its IPO valuation by 20%. It is also boosting its reliance on certain existing and new investors, like SoftBank Latin America Funds, to buy at least $1.3 billion in shares – or half the IPO deal.
Overseas interest in Brazil includes JPMorgan (JPM.N) in June acquiring a 40% stake in digital lender C6 Bank, with more than 12 million clients, private equity firm General Atlantic financing two capital increases in Neon since 2019, while Japan's SoftBank (9984.T) has a 15% stake in Banco Inter .
Huawei Expected to Enter Brazil´s 5G Network Roll-Out as Auction Begins
Some investors' faith in Nubank and other Latin American fintechs has also been shaken by the woes of once high-flying payments firm StoneCo Ltd (STNE.O), whose shares are down 80% this year after a recent failed push into lending, according to Reuters.
"Now investors want to see clear signs of how a fintech will monetize its clients, without much room for dreams," said Fabio Fonseca a partner at Rio de Janeiro-based asset manager JGP Gestão de Recursos.
Other articles
Brazil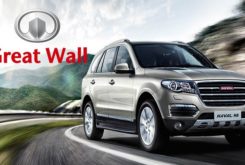 30 November 2022
China's SUV maker GWM to launch Brazil-made model in the first quarter of 2023
Brazil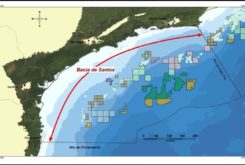 30 November 2022
CNOOC buys additional 5% stake in Buzios oilfield for USD 1.9bn