Chinese electronics conglomerate Midea Carrier is bringing back to Brazil Toshiba's home appliances line, after Hisense started selling Toshiba brand TVs in the South American market.
"We bet on the Toshiba brand, as it has a very high brand recognition, especially with the Brazilian public", Felipe Costa, President of Midea Carrier in Brazil, told the local press.
Five years ago, Midea Carrier bought Toshiba's home appliances line to increase its presence in the segment and is now bringing the line back to Brazil, targeting high-end consumers, mainly on three categories: refrigerators, microwaves and washing and drying machines. The manufacturer is also deciding whether the products will be imported or produced locally.
Midea Carrier plans to boost the home appliance business with the Toshiba brand. In 2020, the company earned 20% of  its sales from the segment. Currently, home appliances are under the umbrella of the Midea brand, with products such as refrigerators, oil-free fryers, robot vacuum cleaners and air purifiers.
"We want to use the Midea brand at the intermediate level, and Toshiba is going to premium products", Felipe Costa said.
In the company's forecasts, this year's revenues will be above 3 billion reais (USD 590 million), a 20% growth compared to 2020, with 30% of the revenue from household appliances. By 2025, Midea Carrier wants to be among the three main forces in the sector, with Toshiba to represent 25% to 30% of projected revenues.
Midea Carrier has plants in Manaus and Canoas but still imports machines and refrigerators.
Helping Midea Carrier's sales is that Toshiba televisions went back on sale in May this year – and also with a Chinese DNA, but with a Brazilian mix. Chinese giant Hisense, which bought Toshiba brand rights in TVs, has partnered with Brazilian Multilaser, which is also adopting Toshiba as a premium brand.
At the time of the sale of its electronics and appliances operations, Japanese conglomerate Toshiba was in a serious crisis caused by accounting manipulations in its nuclear power business. The result: to dilute the billion-dollar losses, several Toshiba businesses were sold.
Other articles
Angola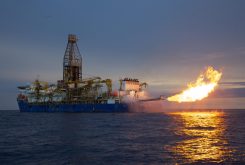 27 July 2021
China's Reliance on Brazilian and Angolan Crude Drops
Brazil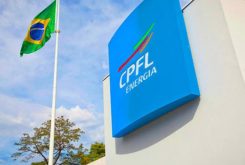 20 July 2021
China State Grid Brazilian Subsidiary Wins USD 525 million Privatisation