Portugal's government revealed it is setting up a working group with the ministries of the economy, foreign affairs and home affairs to assess the end of the 'golden visa' residence permits scheme.
"Following the announcement by the prime minister, a working group is being set up with the ministry of the economy, the ministry of foreign affairs and the ministry of home affairs," António Costa Silva, the economy and maritime affairs minister said on Wednesday, adding that "at this time, there is no decision" taken.
The prime minister said last week that the government is evaluating the continuity of the gold visa regime for obtaining a residence permit in Portugal, admitting that its maintenance may no longer be justified.
China continues to lead, in the accumulated, in the list of 'golden' visa investments by nationality. Since the ARI program was launched almost 10 years ago, the amount invested by Chinese citizens has amounted to more than EUR 2.913 million, with a total of 5,168 'golden' visas awarded.
The United States, in turn, account for an accumulated investment of EUR 268.2 million, with 466 'golden' visas granted.
Of the total ARI awarded, more than 250 were through the acquisition of real estate with a value equal to or greater than half a million euros and 97 for urban rehabilitation. Most of the investment coming from China is in real estate.
Other articles
Angola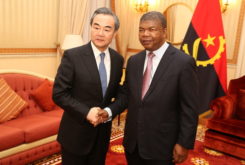 07 December 2023
China and Angola "An Example" for South-South Cooperation, MFA Says
Angola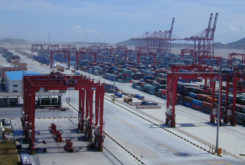 07 December 2023
China Eliminates Tariffs on 98% of Imports from Angola and Signs Investor Protection Agreement