Syrah Resources is resuming natural graphite production at its Balama operation in Mozambique, mainly exported to China.
"Syrah has achieved consistent production of on-specification natural graphite at Balama during March to date, positioning it ahead of schedule versus the expected lead time of two to three months for first production", the company said in a statement.
Syrah announced its decision to restart Balama production on 22 February, following a temporary suspension of production in 2020 due to the impacts of COVID-19.
"Syrah will progressively increase plant utilisation and production volumes as the full contingent of labour at Balama continues to be reinstated", the company adds.
"During the period of temporary suspension at Balama, we reduced costs whilst also maintaining operating and marketing capability to ensure that we could promptly respond to an improvement in market conditions" and the re-start positions the company "well to ramp-up into improving market demand", Syrah Managing Director and CEO Shaun Verner said.
Last year, Mozambique graphite exports to China dropped sharply, forcing Chinese authorities to look for alternative supplies in Inner Mongolia, according to a report by market analysis firm Roskill.
Other articles
China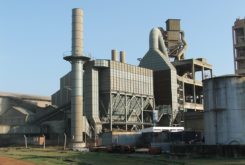 18 September 2023
Control of Cimentos de Moçambique by China´s Huaxin Cleared
China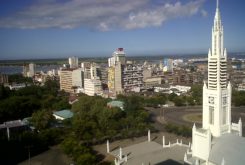 14 September 2023
China's CRBC Proposes Light Rail Project in Mozambique