After a halt of almost a year, Syrah Resources Limited  is restarting production at its Balama graphite operation in Mozambique, mainly exported to China.
Production was temporarily suspended at Balama in March 2020 due to impacts of COVID-19, namely travel restrictions, limiting the mobility of the Balama workforce; and, weak end user demand due to lockdowns, mobility restrictions and economic uncertainty negatively impacting electric vehicle sales.
In July 2020 Syrah announced a labour restructure at Balama and other actions to preserve cash during the period of suspended production, whilst also retaining operating and marketing capability to restart production.
"Syrah is able to manage within current travel restrictions, and market conditions are deemed supportive of recommencing production. Syrah will now progress the recruitment of labour required to restart operations at Balama, with first production expected within 2 to 3 months", the company says in a statement.
Last year, Mozambique graphite exports to China dropped sharply, forcing Chinese authorities to look for alternative supplies in Inner Mongolia, according to a report by market analysis firm Roskill.
A new 'ultra-large' flake graphite mine being built in Inner Mongolia, it adds, is likely to fill in the gap that has been left in the Chinese market by slower production in Mozambique.
"This new mine will go some way to fill the gap left by Syrah Resource's original design plan; however, even more capacity is likely to be needed by 2030 and the longer term. A recent report by the World Bank Group, for example, predicts that almost a 500% rise in graphite supply would be needed by 2050 in the shift to a 'low-carbon future.'"
According to the analyst, even though China has been the largest producer, exporter and consumer of flake graphite for decades, it has begun importing increasingly large amounts, mainly from Africa. Total Chinese imports of flake graphite rose from 20kt in 2017 to 63kt in 2018 and 197t in 2019.
Syrah Resources, which operates in Mozambique via its subsidiary Twigg Exploration and Mining, at the beginning of March 2020 started exploration of graphite deposits once again in the Balama district of Cabo Delgado province, after a stoppage of around six months.
Other articles
China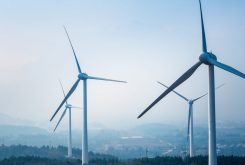 03 March 2021
EDP Renováveis to Raise Capital in EUR 1.5 Billion
Brazil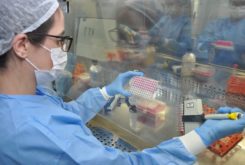 02 March 2021
Brazil to Produce 12.2 Million More Vaccines With Active Ingredients Sent by China