State Grid Brazil Holding (SGBH) has joined the Global Compact Network Brazil, a voluntary initiative of the United Nations to engage the private sector and business practices in the areas of human rights, labor, environment and anti-corruption.
SGBH's Director of Health, Safety and Environment, Ricardo Felix, said in a release that its company understands that its role goes beyond operational safety and aligns its strategy to become an ally in overcoming the main global challenges.
Joining the Global Compact, he added,  reinforces the company's sustainable practices in line with its business interests, benefiting namely by obtaining financing through the issuance of green bonds for projects under development, as has already been done in the case of the Silvânia Transmissora de Energia project.
State Grid Corporation of China´s operational and investment capacity "tested" in Brazil
Felix said the company has a set of ESG initiatives included in its five-year strategic planning and joining the Global Compact materializes the commitment to fostering sustainability and transparency, generating value for the business and beyond.
Joining the Pact brings several benefits to the company, including improvements in its reputation, reinforcement for solving the company's challenges and reaffirming its commitment to the energy sector's sustainability agenda.
SGBH joins its holding company, State Grid Corporation of China, which has been a signatory of the Global Compact since 2006. The initiative is part of a set of actions aimed at improving the company's ESG strategy.
China State Grid Brazilian Subsidiary Wins USD 525 million Privatisation
Felix highlighted that companies face valuable opportunities to contribute to a more fair and sustainable society, including in their strategies diversity and inclusion, decarbonization and anti-corruption actions, for example.
Other articles
Brazil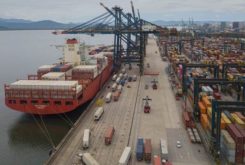 19 September 2023
China Fuels Record Brazilian Agricultural Exports
Brazil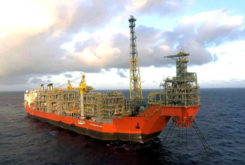 15 September 2023
New FPSO Arrives at Brazil´s Mero Oil Field Co-Owned by China´s CNPC and CNOC