State Grid Corporation of China´s (SGCC) operational and investment capacity is being "tested" in Brazil, according to Wen Bo, Chairman of the Board of Directors.
"In the Brazilian energy sector, due to intense market competition and the uncertainties of the macro environment, major challenges and requirements test our operational and investment capacity, especially in greenfield project construction and M&A activities", Wen said in SGCC´s 2021 Corporate Social Responsibility Report in Brazil.
At CPFL, as a public utility, "we are responsible for providing high quality services to customers, meeting regulatory requirements and balancing investments, while ensuring necessary progress and improvement", Wen added.
China State Grid Brazilian Subsidiary Wins USD 525 million Privatisation
Throughout 2021, both CPFL Energia and State Grid Brazil Holding (SGBH) expanded the reach of their portfolios with the acquisition of new assets, including the Gameleira Wind Complex, in Rio Grande do Norte and the bid for the State Electricity Transmission Company (CEE-T), of Rio Grande do Sul, by CPFL, the report underlines.
Last year also saw the signing of the concession agreement of the transmission lot of Silvânia, in Goiás, by SGBH. Information from NARI Brasil and CET Brazil, which are part of the group, are also incorporated in the report.
The management of environmental and social impacts, risks and opportunities is strategic for SGCC's business. The company says it has a long-term vision for the investments it makes in Brazil, and governance over ESG aspects is a pillar for generating long-term value, working in partnership with all stakeholders.
Chang Zhongjiao, chairman of the company, highlights in the report that "SGBH is the only company in Brazil with transmission lines in Ultra-High Voltage Direct Current (UATCC) technology of ± 800 kV and has a special focus on operational excellence".
"In addition, we seek to expand our business, always based on win-win cooperation with local partners, on the development and implementation of cutting-edge technologies, and especially on the pillars of sustainable development", Chang adds.
The Report also states that investments and projects of the main SGCC companies in Brazil are connected to global actions to promote sustainability.
Other articles
Brazil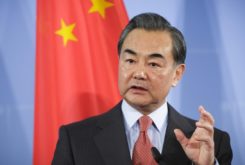 30 November 2023
Chinese Foreign Minister Calls for Lifting China-Brazil Ties to New Level
Angola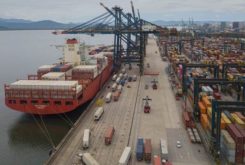 28 November 2023
Sino-Lusophone Trade Dips Again in First Ten Months of 2023