Smartphone manufacturer TECNO was China´s number one brand on the African continent and ranked among the top 6 brands in Africa for the sixth consecutive year.
TECNO kept its position despite the challenges of the pandemic that saw worldwide supply and demand issues, according to an announcement from the company.
"With Brand Africa's new rankings, TECNO has once again come out tops, maintaining its position in mid to high-end mobile brand segments in Africa", it added.
Chinese phone maker Oppo launches new series in African market
This year´s "Brand Africa 100: Africa's Best Brands" is topped by Nike, Adidas and Samsung. MTN and Dangote were the top-ranked companies from Africa.
TECNO said its ranking is the result of "a lot of effort and continuous deep cultivation in the African market, aiming to provide consumers with reliable products, powerful and innovative mobile technology, all based on an in-depth understanding of the customized needs of African users".
The 2022 Brand Africa 100: Africa's Best Brands were organised by Brand Africa partners in Nigeria, AT3 Resources and Open Squares Africa, and supported by the Central Bank of Nigeria, South African Tourism, NQR, Africa Media Agency and BCW Africa.
In his remarks, the Director of Research GeoPoll, which has been the lead data collection partner since 2015, added:
"With an increased number of countries and greater sample size this year, more than ever, and especially so during the pandemic, mobile proved to be the effective tool for us to reach and access respondents across the continent"
Other articles
Angola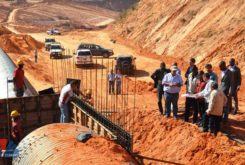 31 May 2023
African Development Bank to manage in Angola USD 50 million credit facility provided by China
Angola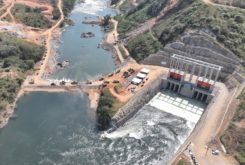 25 May 2023
Angola's 'Three Gorges' Hydro Dam Begins Main Construction Phase